Local. Trusted. Family Owned.
Screen Enclosures Pensacola FL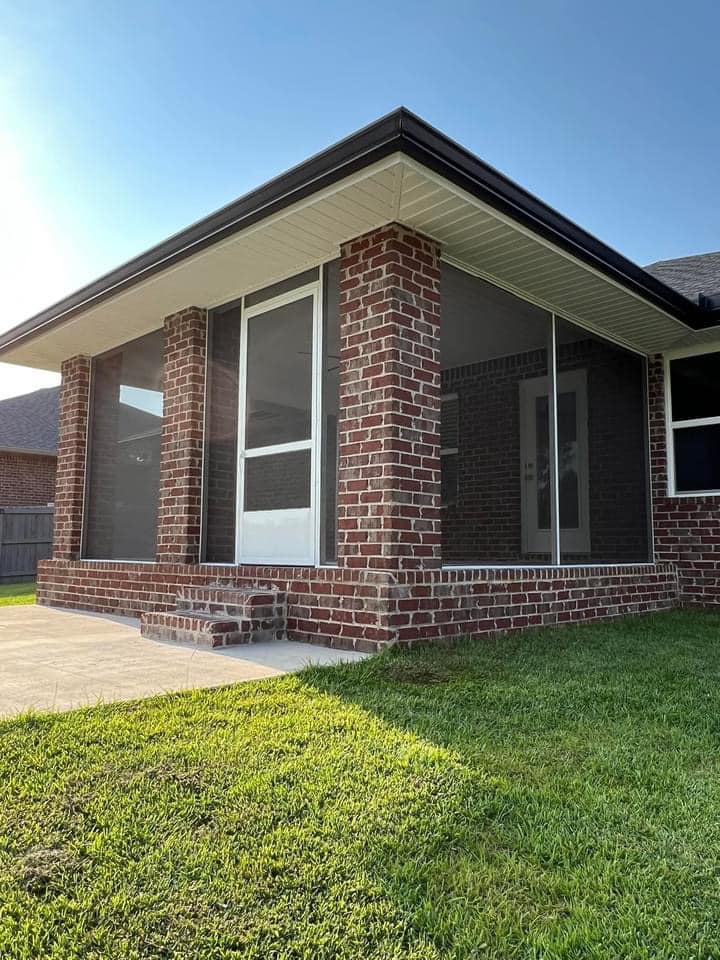 Top-Rated Screen Enclosures
in Pensacola
A screened enclosure can be a great addition to any home. It protects from the elements, but it can also enhance the look of your property. Screen enclosures come in a variety of styles and can be custom-designed to match the look of your home. In addition, they can be built to any size, making them an excellent option for both small and large properties. Screen enclosures are also a great way to add value to your home. 
If you are thinking about selling your property in the future, a screen enclosure can make it more appealing to potential buyers. In addition, if you are looking for a way to improve your property without breaking the bank, a screen enclosure is an excellent option. Whether you're looking for protection from the sun or simply want to enhance the look of your property, a screen enclosure can be a great addition to your home.
Searching for Screen Enclosure
Installation Near Me?
If you're in the market for screen enclosure services, our team at Gulf Exterior Worx can help. We specialize in installing top-quality porch screen enclosures for your patio. We have been servicing the northwest Florida area for years and have built a reputation as one of the best in the business. Our enclosures are made from the highest quality materials and are designed to withstand the rigors of Florida weather. 
We offer a wide variety of styles and sizes to choose from, so you can find the perfect one to fit your needs. Whether you're looking for a simple screen to keep bugs out or a fully enclosed enclosure to enjoy your patio in comfort, we have what you're looking for. We'll work with you to customize your porch screen enclosure, so you can make your dream home exterior a reality.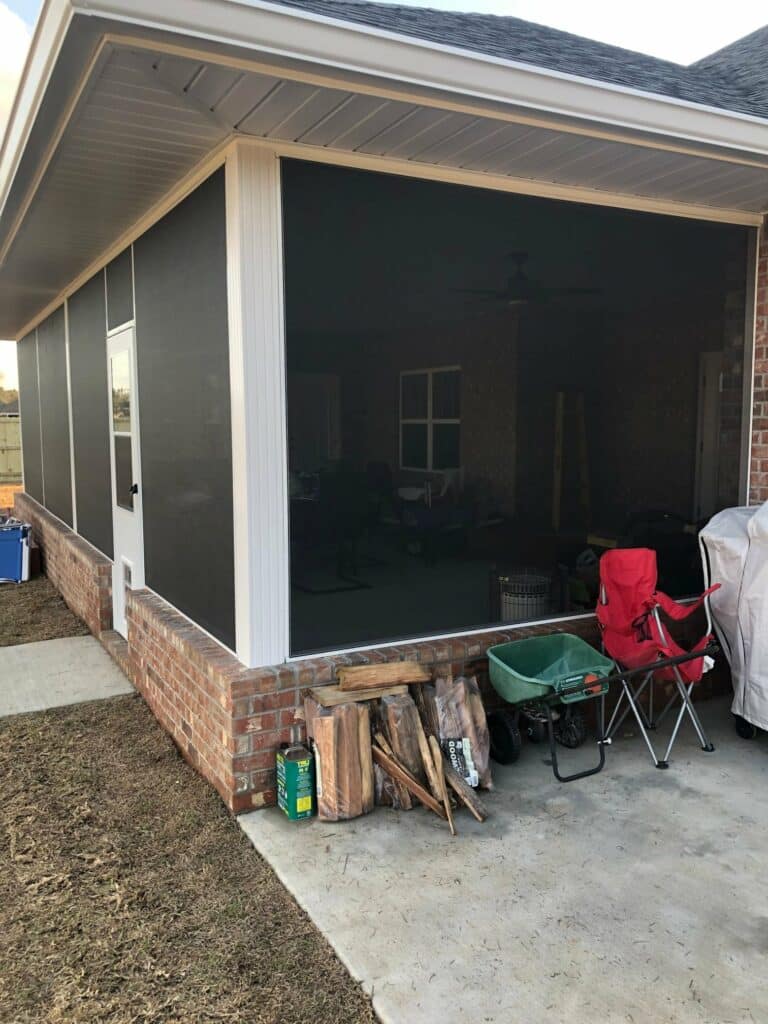 Local. Trusted. Family Owned.
Expert Patio Screen Enclosures Pensacola FL Residents Trust
Call Today for Porch &
Patio Screen Enclosures in Pensacola, FL!
We're the best in the business when it comes to screen enclosures. We've been doing it for years, and we know how to get the job done right. But don't just take our word for it – our customers have been happy with our work, too. In fact, they often turn to us for more home exterior projects. Our customers also appreciate our high-quality customer service. We're always available to answer questions or help with any problems that might come up — no matter where you're at in your home improvement project. And, of course, our screen enclosure materials are top-notch — made to last and aesthetically pleasing.
Pensacola is a beautiful city located in the Florida panhandle. It is known for its sugar-white beaches, crystal clear waters, and picturesque sunsets. Pensacola is also home to a variety of historical and cultural attractions. Visitors can explore the historic downtown district, visit the Pensacola Lighthouse and Museum, or take a tour of the Fort Barrancas National Historic Site. In addition, Pensacola is home to several excellent restaurants, shops, and businesses. There is truly something for everyone in this vibrant city.
If you live in Pensacola and are looking for screen enclosures in Pensacola, FL, patio screen enclosures in Pensacola, FL, or screen enclosures near me, get in touch with us at Gulf Exterior Worx. We're confident our long list of happy clients is on to something — we genuinely do invest in results for our customers. We believe in providing access to all Pensacola residents with the tools they need to create a home they can thrive in. Give us a call today, and let us show you why our screen enclosure installation is one of the best in Northwest Florida.
We also offer the following other services in Pensacola, FL: