Local. Trusted. Family Owned.
Gutter Repair Pensacola FL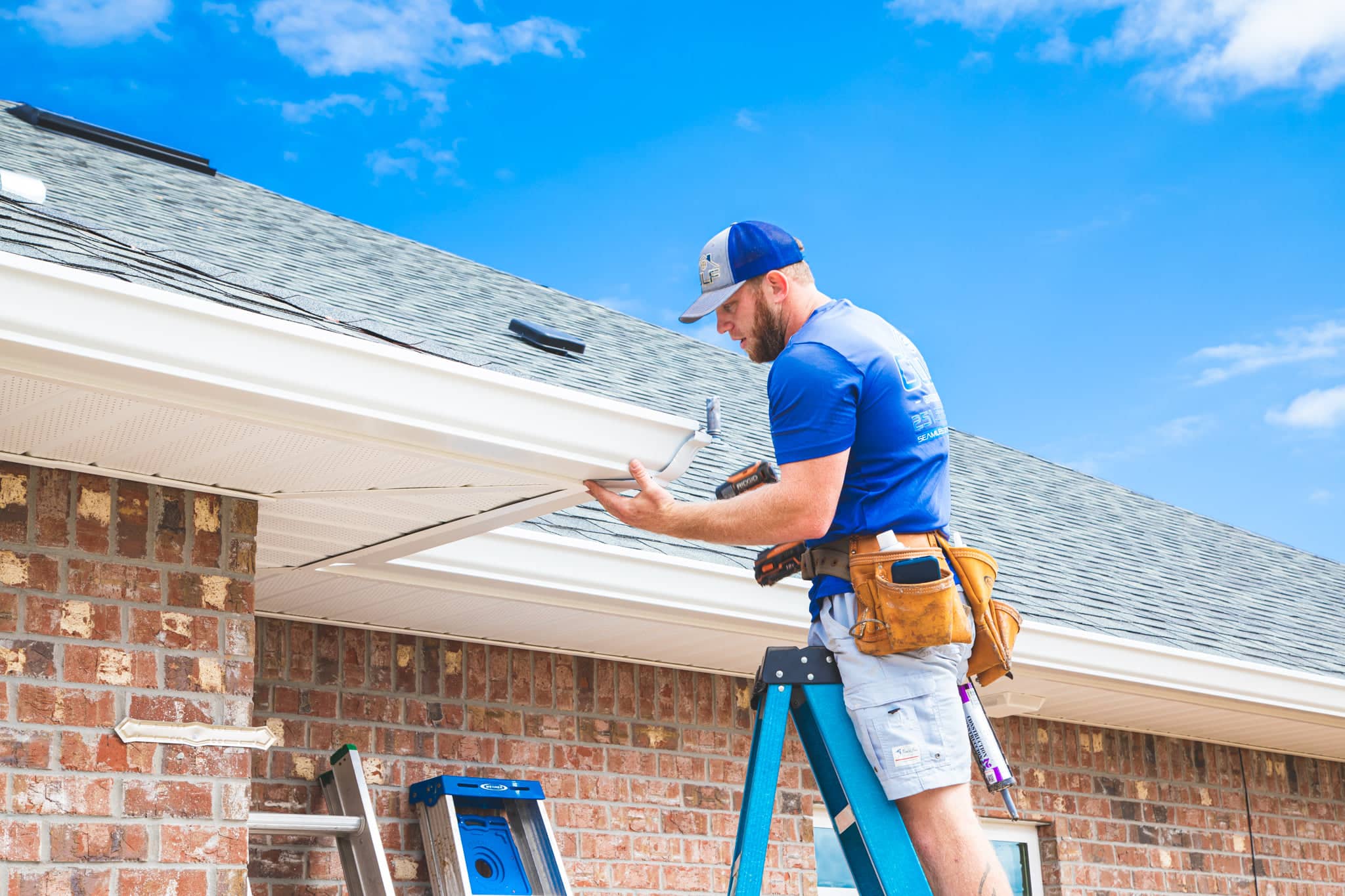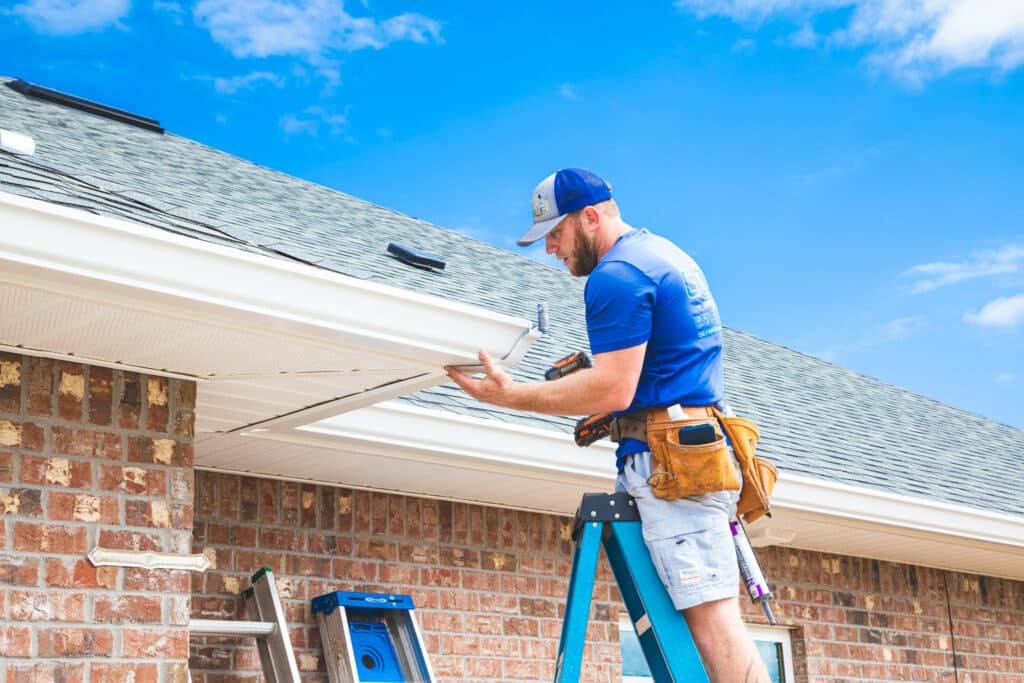 Top-Rated Gutter Repair
in Pensacola
Gutters get damaged for many reasons. Cold weather can cause them to freeze and then crack as the ice expands. High winds can cause them to come loose from their attachments, and trees can damage them as they rub against the gutters or fall on them during a storm. Over time, gutters can also become clogged with debris, which can cause them to sag or break under the weight. 
While gutters may not seem like an essential part of your home, they play a vital role in protecting your roof and foundation from water damage. When it rains, water runs off your roof and into your gutters. If your gutters are damaged or not functioning properly, the water can overflow and cause significant damage to your home. As a result, it's important to have any broken or damaged gutters repaired as soon as possible.

Searching for Pensacola
Gutter Repair Near Me?
If your gutters aren't looking up to par, it may be time to start your quest for a rain gutter repair. When it comes to the maintenance of your gutters, it is crucial to hire a reliable gutter repair service to do the job. This is because your gutters play an important role in protecting your home from water damage. As a result, you want to be sure that they are in good working condition at all times. A reliable gutter repair service will be able to identify any problems with your gutters and fix them accordingly. In addition, they will also be able to advise you on the best way to maintain your gutters so that they last longer and continue to protect your home efficiently.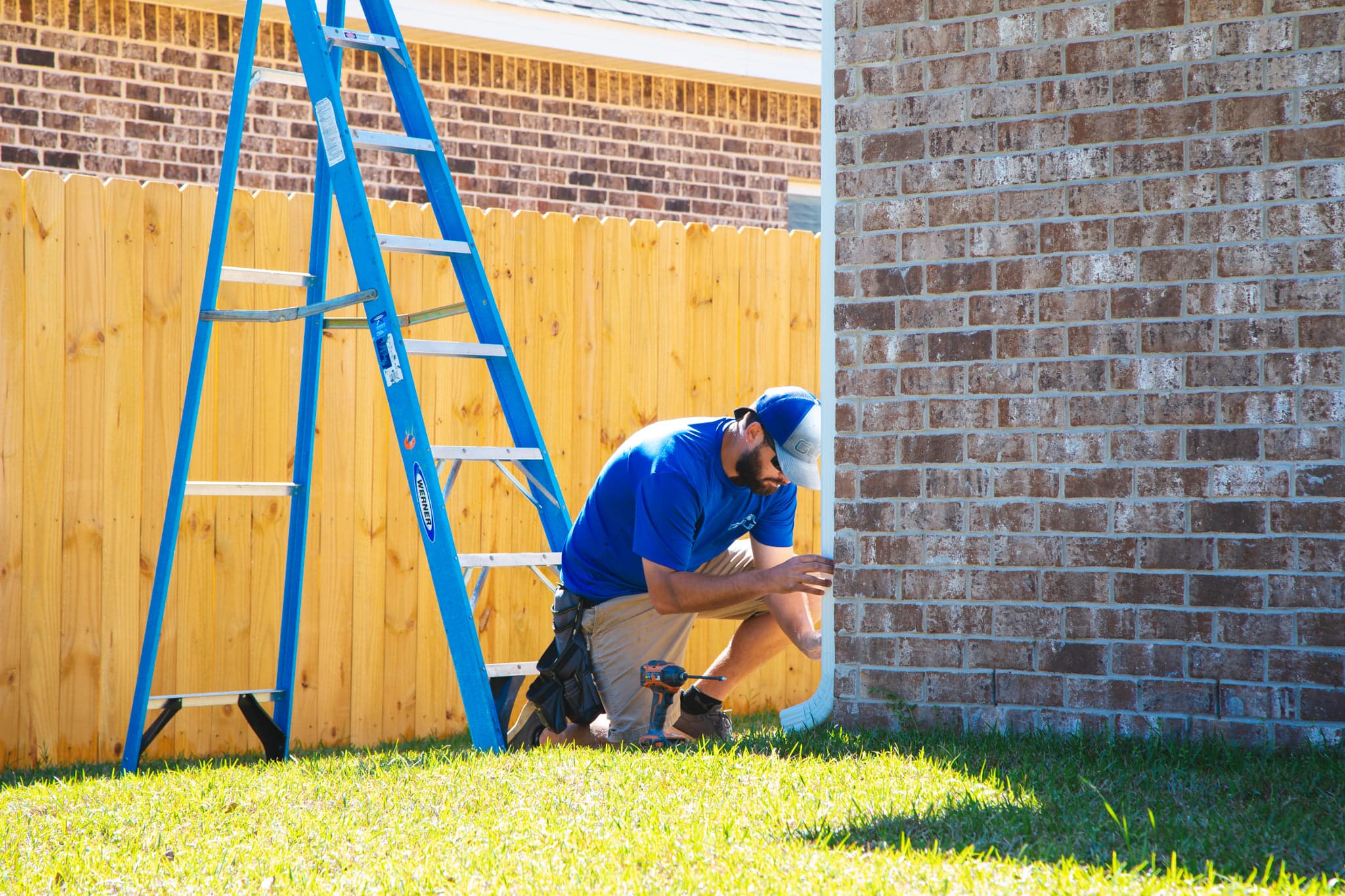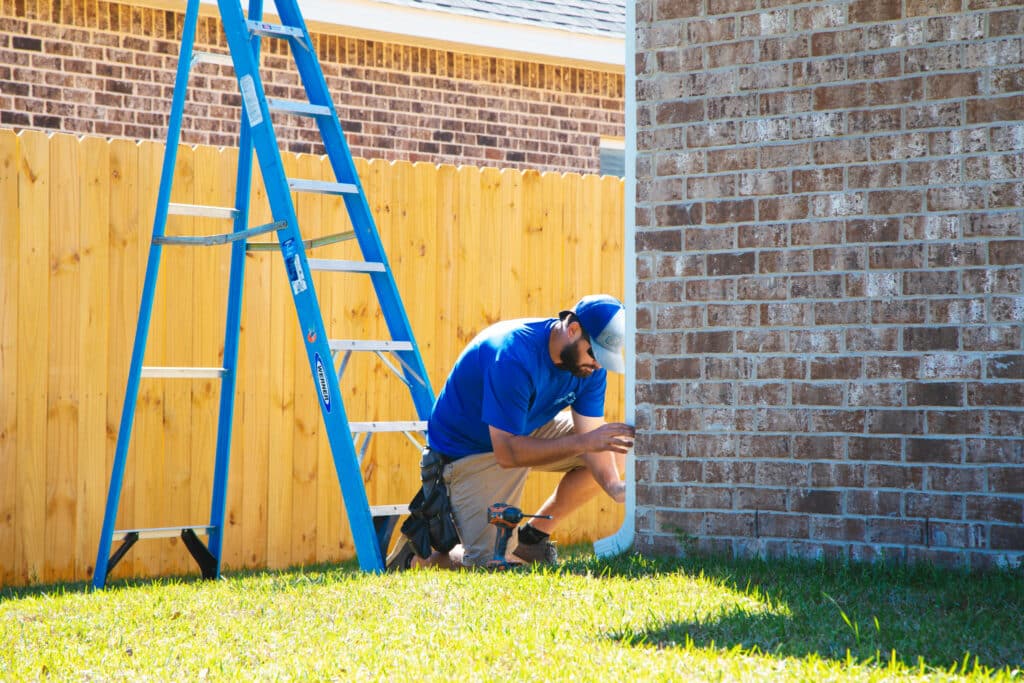 Local. Trusted. Family Owned.
Expert Downspout Repair Pensacola FL Residents Trust
Call Today for Gutter &
Downspout Repair in Pensacola, FL!
If you're looking for gutter repair in Pensacola, FL, Pensacola gutter repair near me, or downspout repair in Pensacola, FL, we've got you covered. At Gulf Exterior Worx, we pride ourselves on the tangible results we've brought our customers with our gutter repair service. Our team understands the importance of having properly functioning gutters. Not only do they play a vital role in protecting your home from water damage, but they also help to keep your foundation in good condition — which is the backbone of your home. That's why we offer a wide range of gutter repair services designed to address any issue you may be experiencing. Whether your gutters are leaking, sagging, or need a good cleaning, our team of experts is here to help. With our help, you can ensure that your gutters are always in top condition.
Pensacola, Florida is a historic city with a lot to offer visitors and residents alike. The Pensacola Naval Air Station is a must-see for those interested in history. The station is home to the National Naval Aviation Museum, which chronicles naval aviation history. Visitors can also take a tour of the historic Fort Barrancas, which played an important role in the American Civil War. Nature lovers will enjoy exploring the Gulf Islands National Seashore, where they can find miles of pristine beaches and abundant wildlife.
If you live in Pensacola and are considering hiring a gutter repair company, our team of gutter experts is eager to work with you. Combining years of expertise and a customer-first approach, we're confident we can succeed in our gutter repair project. Contact us today to learn more about our gutter repair services. We look forward to taking care of your gutters!
We also offer the following other services in Pensacola, FL: