Local. Trusted. Family Owned.
The Gutter Service Experts
Top-Rated
Gutter Services
Whether you need vinyl siding, your gutters repaired, or a new screen enclosure installed, you can count on us! Gulf Exterior Worx is committed to exceeding our clients' expectations with any of the services we provide. We offer quality and timely work and use top-of-the-line products, tools, and equipment when working on your home to ensure you can enjoy your products for many years to come. We proudly service Santa Rosa and Escambia County Florida  and Baldwin County Alabama!
Gutter Service Company
Local Residents Trust
When your gutters aren't working the way they should anymore, you risk foundation problems, water damage, water leaking into your basement, mold, and more. Staying ahead of the issues to avoid permanent damage is essential. When you have a gutter company on your side that you can rely on to install, clean, and repair your gutters, like Gulf Exterior Worx, you can rest assured knowing that you can rely on us. Our gutter services include; gutter installation, seamless gutter installation, gutter repair, and gutter guard installation. We look forward to showing you our quality craftsmanship and our first-class customer service when delivering you top-notch gutter services.
We are Gutter Exterior Worx. Whether you need our top-rated Gutter Installs or our Gutter Repair, we've got you covered. We are proud to offer our services to North West FL and the surrounding areas. 
Vinyl siding are incredibly versatile, low maintenance, they are durable and sturdy, enhanced curb appeal, and they are long-lasting.
Get Started!
Soffit and Fascia play an essential role in protecting your house from water damage. They also help to combat wood rot and pests.
Get Started!
Gutter guards are designed to act as a filter over your gutters to allow water to move freely through your gutters and avoid clogs.
Get Started!
Proper Hardie Siding can keep you safe, mitigating any property risks of your home being affected by wear and tear due to harsh weather conditions. 
Get Started!
Local. Trusted. Family Owned.
Work With our Expert Team
Up to...
***First Time Clients Only!

Just Click "Get A Quote!"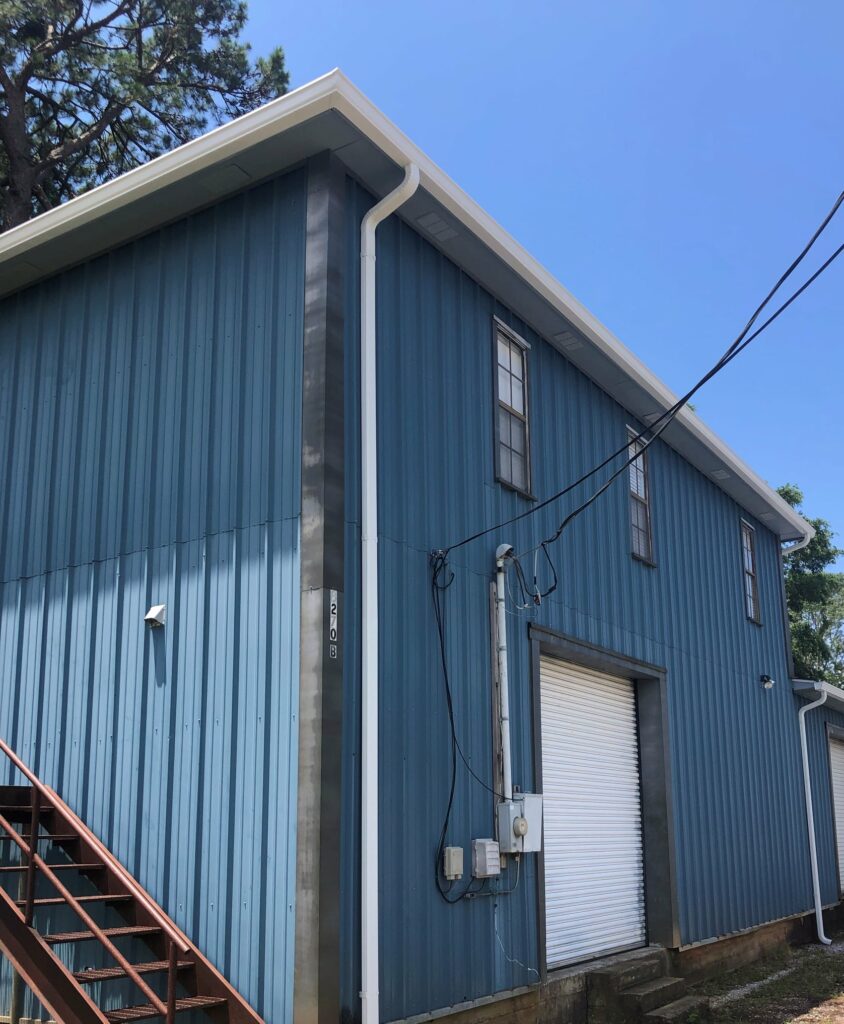 Call Today
Gutter Services
Aside from our gutter services, at Gulf Exterior Worx, we also offer screen enclosure installations, vinyl siding installations, and soffit and fascia. Our screen enclosures are a great way to enjoy the outdoors without having to endure the harsh outdoor elements. Our vinyl siding services can transform your home. Our soffit and fascia service is used to prevent shingle and roof damage due to harsh weather conditions. Regardless of what services you need, you can trust that your home is in good hands with us.
Whichever service you need, we can handle it, and we look forward to exceeding your expectations. We at Gulf Exterior Worx are a hard-working, dedicated, reliable, and professional team that aims to provide you with excellent results using top-tier equipment and products. For more information regarding any of our services, make sure you reach out to our team today! With our products and services, we are excited to get the process started and transform your home and gutter system.