Local. Trusted. Family Owned.
Vinyl Siding Installation Pace FL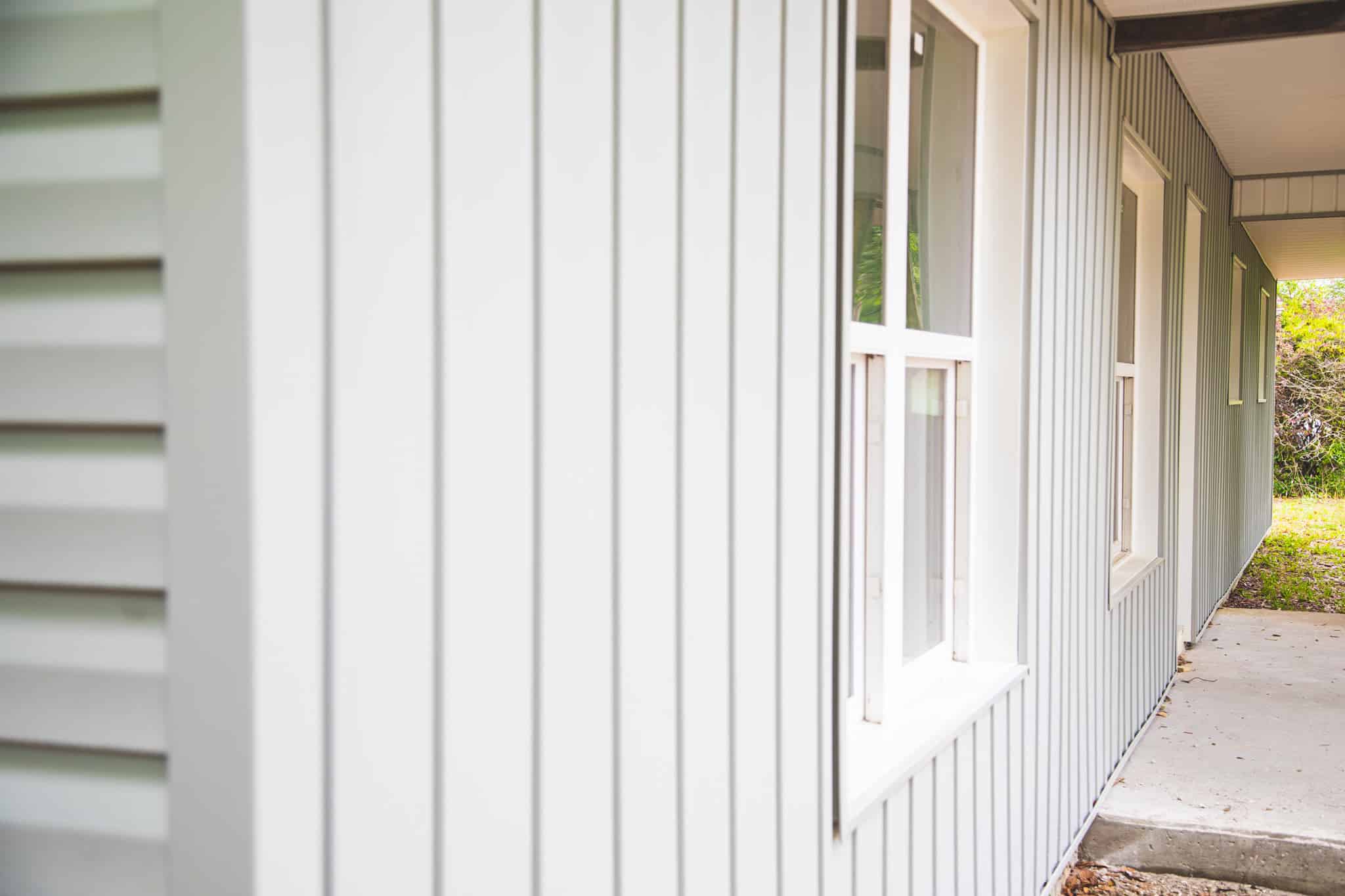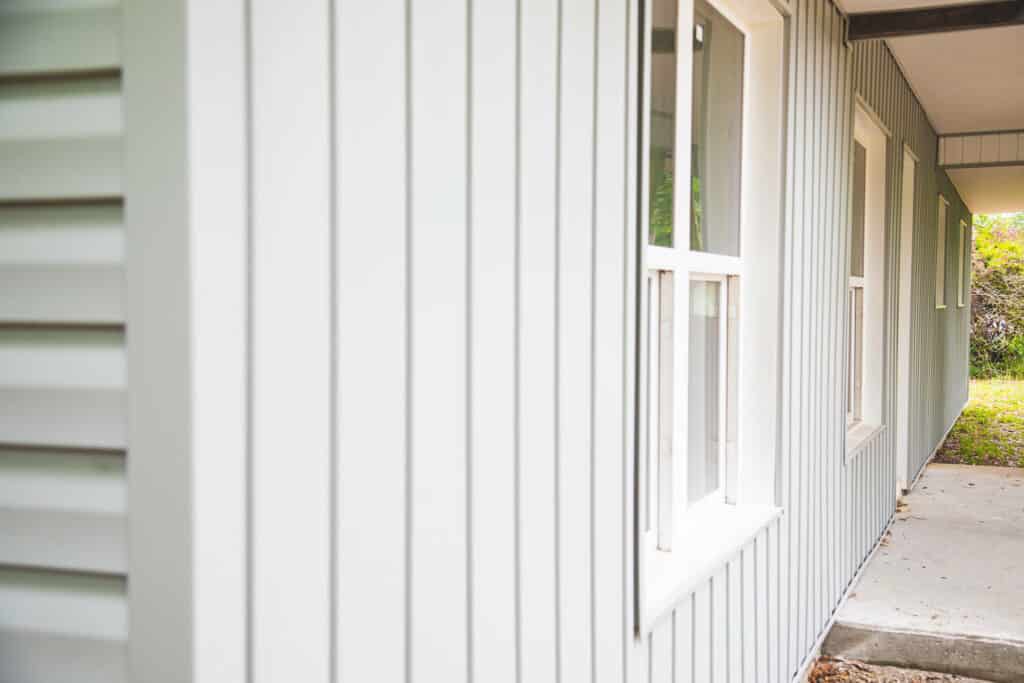 Top-Rated Vinyl Siding Installation
in Pace
Vinyl siding is a very popular housing material. It is durable, easy to clean, and low maintenance, and it is available in a variety of colors and styles. The professionals from Gulf Exterior Worx are pleased to provide reliable vinyl siding installation Pace, FL, services to all homeowners in the area. We are a full-service vinyl siding company. Our professionals are glad to showcase the plethora of vinyl siding options to you, install vinyl siding on your home, and conduct any vinyl siding repair services, as well. When you are searching for a vinyl siding installation near me service that is dependable and trustworthy, then please reach out to the experienced crew from Gulf Exterior Worx.
Searching for Vinyl Siding Installation
Near Me?
Our motto states, "Go the extra mile," which we aim to do for all of our customers. The talented team from Gulf Exterior Worx is equipped with some of the best machinery and building supplies in the industry. We also are fully trained and current with new technology and building supplies that will add value and style to your home. Our professionals understand that your home is a significant investment for you. Our goal is to help you protect your investment and add value to your home and to your everyday way of living.
Gulf Exterior Worx professionals are available six days a week. Customer service is a top priority for everyone on our team. We work diligently and safely to provide the home improvement services you expect for your property. Our prices are competitive, our attentive workmanship is undeniably professional, and we always strive for 100% satisfaction with every service we perform for our clients.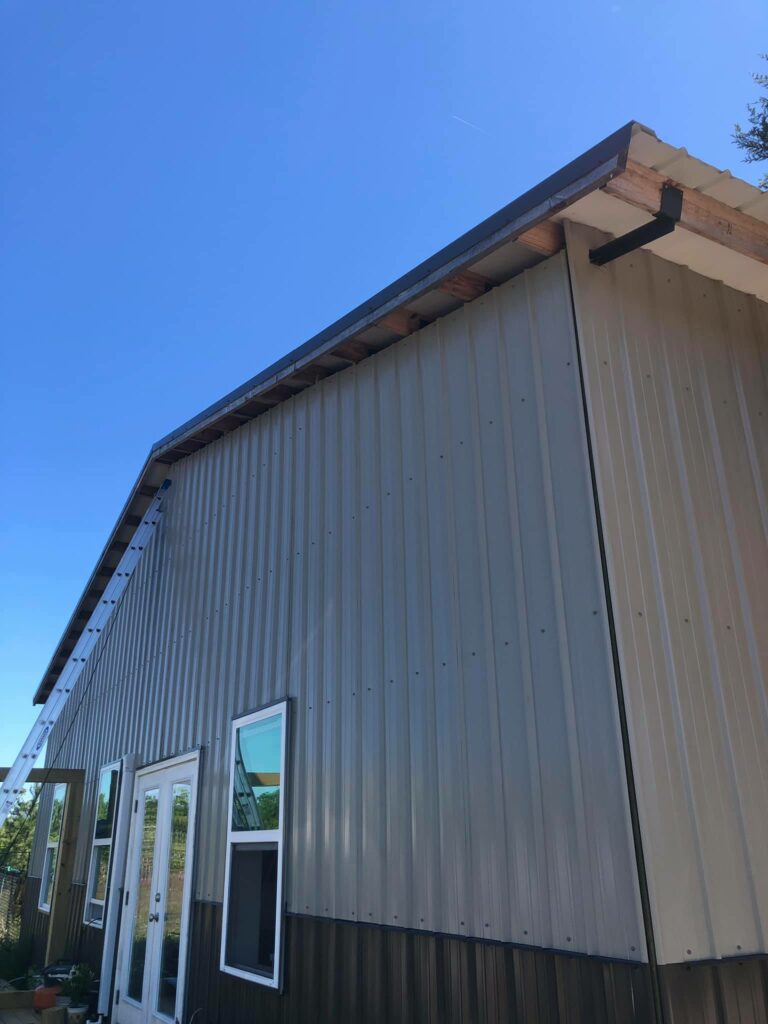 Local. Trusted. Family Owned.
Expert Siding Contractors Pace FL Residents Trust
Call Today for the Best
Siding Contractors in Pace, FL!
We are proud to be the premier vinyl siding contractors in the region. Our vinyl siding installation Pace, FL, services are comprehensive. We work closely with each homeowner to ensure you get the results you want for your home. You are involved in every aspect of the installation process, from the initial stages of choosing the vinyl siding for your place to the final vinyl siding installation piece that is placed on your home, we will keep you informed of the process throughout the journey.
Pace is a thriving suburb of Pensacola, Florida. Located just northeast of downtown Pensacola, Pace is home to approximately 25,000 residents. Many young professionals and families have recently moved to the community, and the amenities around the area are growing at a very fast pace. One favorite local destination is the Oops Alley Family Entertainment Center. This venue offers bowling lanes, billiard tables, arcade games, a café, and so many other fun things for people of all ages.
If you live in Pace or in the surrounding communities and you have been looking for vinyl siding contractors in Pace, FL, then please reach out to the enthusiastic and knowledgeable crew from Gulf Exterior Worx. Our professionals take great pride in the work we do for homeowners around the region, and we welcome the chance to work with you any time during the year.
Whether you are interested in an initial vinyl siding installation Pace, FL, service, or if you want to learn more about a vinyl siding replacement service, then please contact our team members. We are glad to answer any questions you have for us, and we can provide you with a free quote for a particular service, as well. Our professionals look forward to speaking with you at any time!

We also offer the following other services in Pace, FL: