Local. Trusted. Family Owned.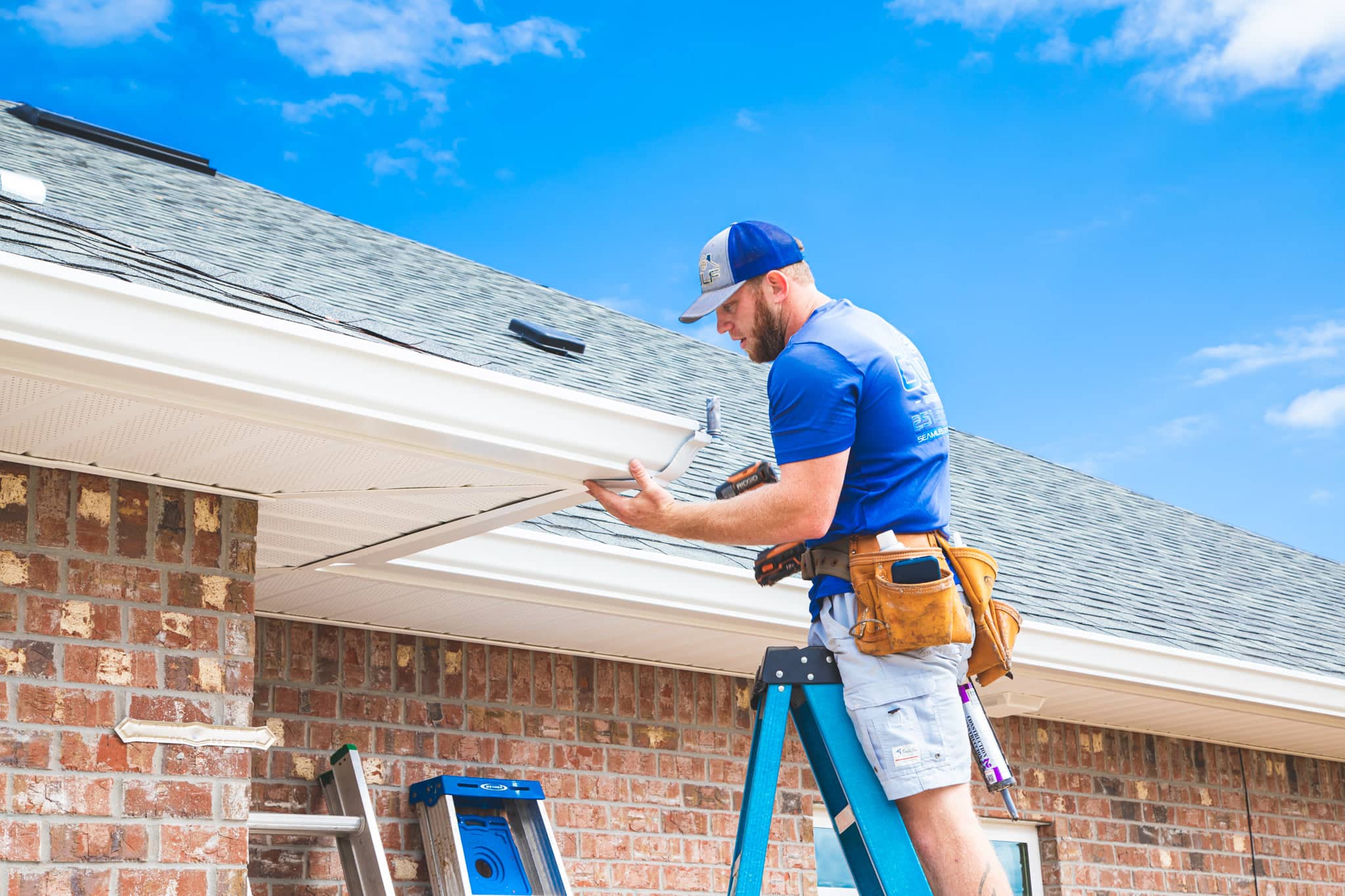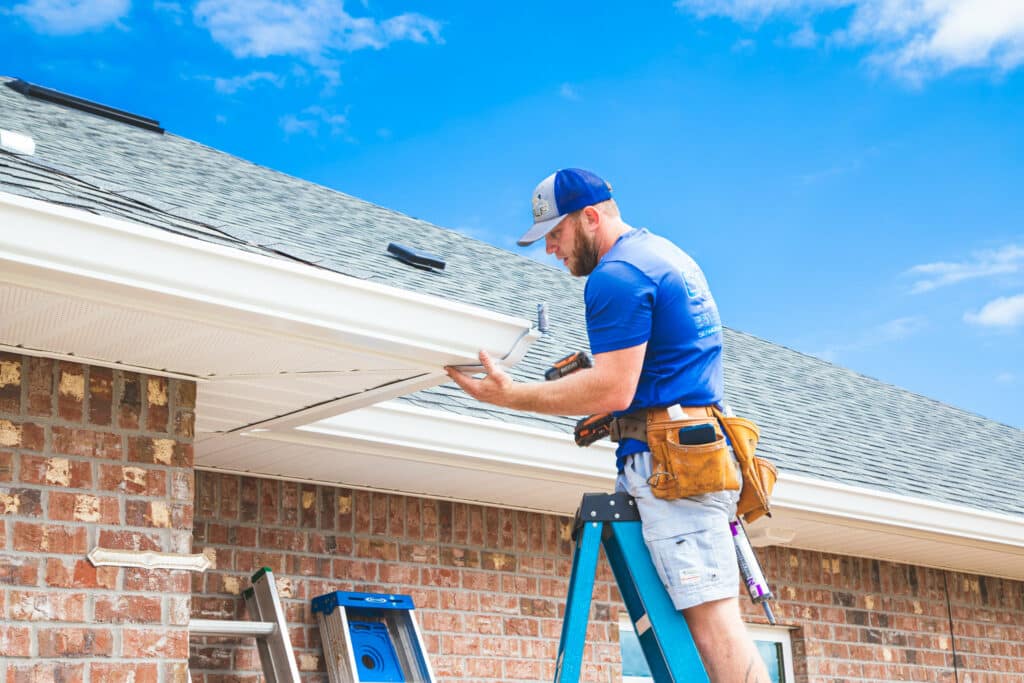 Top-Rated Gutter Repair
in Pace
If you suspect you have a problem with the gutters in your home, then you must have the issue repaired as soon as possible. A fully-functioning gutter system can protect your home's building supplies from receiving water damage during strong rainstorms. The experienced crew from Gulf Exterior Worx is pleased to offer top-quality gutter repair Pace, FL, services to all homeowners around the region. Our professionals have many years of experience with rain gutter repair services and downspout repair Pace, FL, services, too. We welcome the chance to work on the gutters in your home any time you suspect a problematic issue with the system.
Searching for Pace
Gutter Repair Near Me?
As a full-service gutter repair company, we have all of the tools and training required to take care of all types of gutter-related services. Whether you need a gutter repair service for fallen gutters, clogged gutters, cracked gutters, or bent gutters, then we have the knowledge and the tools to repair the gutters promptly and restore the integrity of the entire system. 
We understand that your home is a significant investment for you. We want to help you protect your home, and we want to earn your trust in the meantime. With our reliable services and attentive manner, we pay attention to the fine details of our workmanship. Customer service is a top priority for everyone on our team. We want to earn your business for all the gutter-related projects and home improvement projects you have now and in the future, too.
The team members from Gulf Exterior Worx are available six days a week, and we work throughout all the seasons of the year. We strive to provide competitive prices for each service, and we work diligently to keep our customers informed of every aspect of the gutter repair Pace, FL, service that we provide for each client. When you work with our professionals, you will not experience any surprises when it comes to pricing for the assigned service.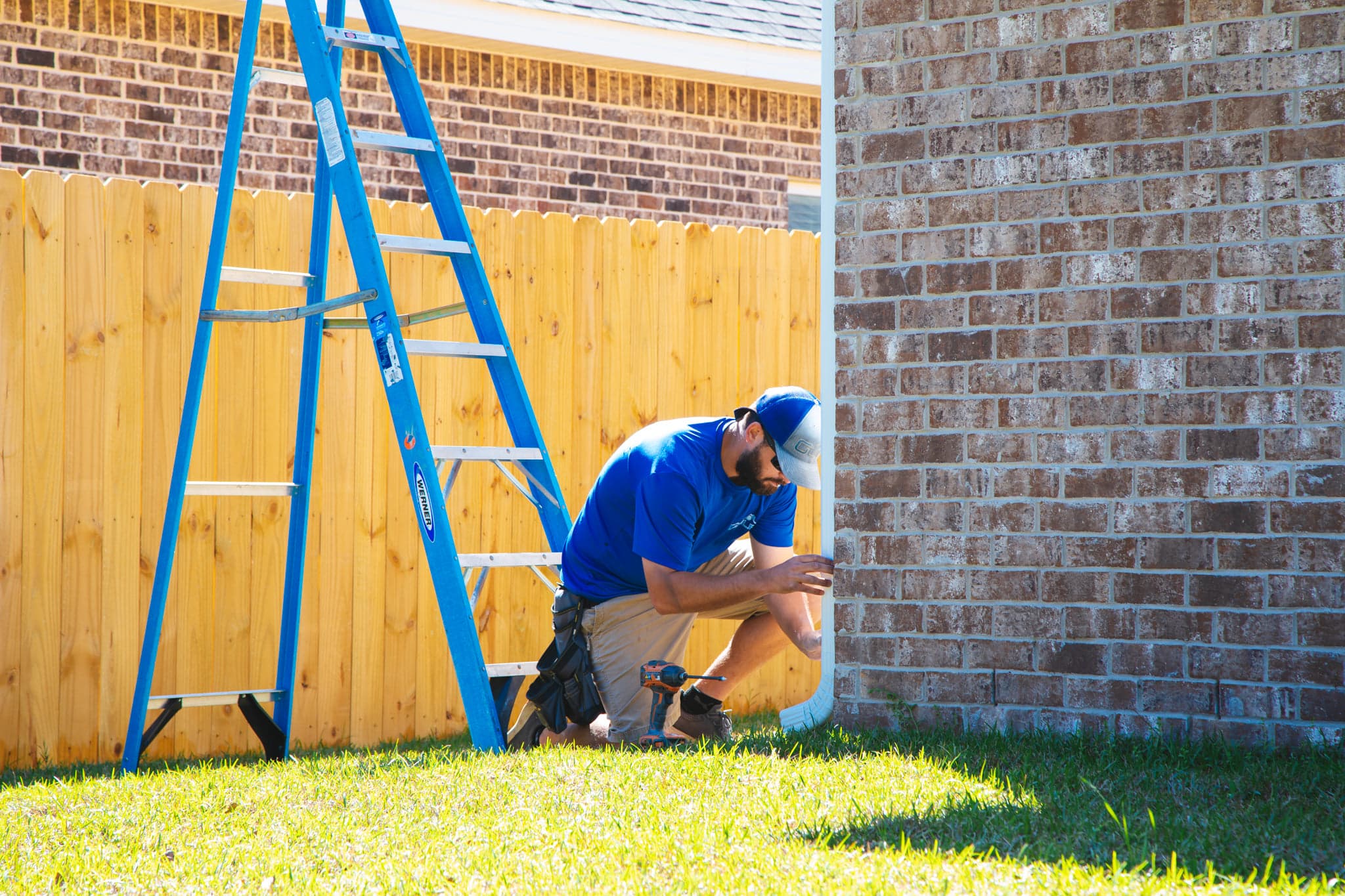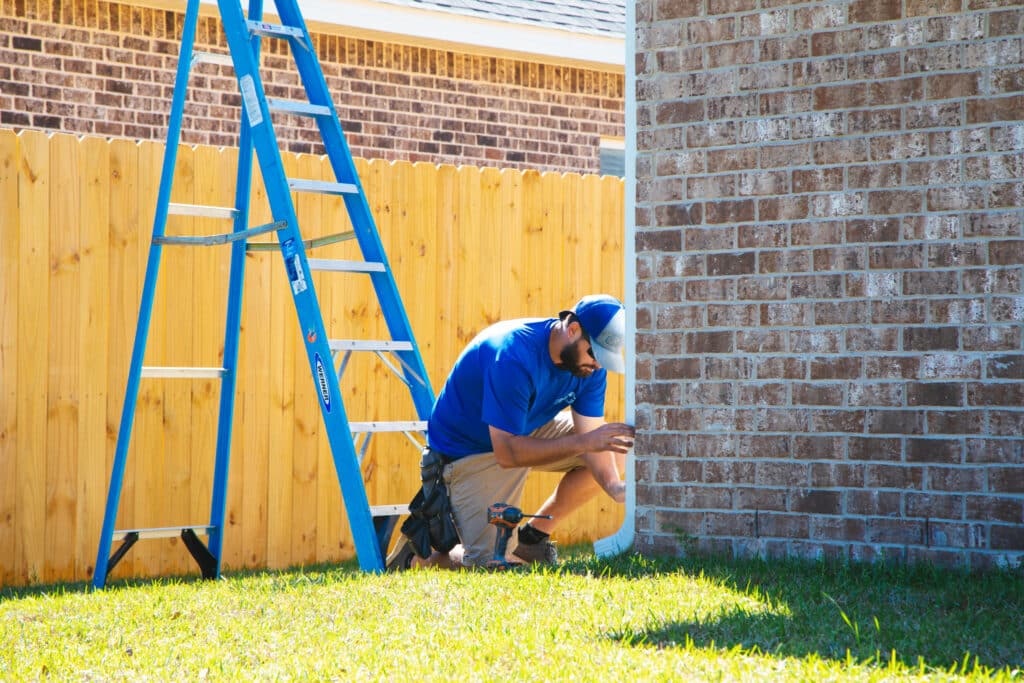 Local. Trusted. Family Owned.
Expert Downspout Repair Pace FL Residents Trust
Call Today for Gutter &
Downspout Repair in Pace, FL!
Pace is a thriving community that is located in Santa Rosa County, Florida. Approximately 25,000 people live in Pace, and many more people visit the region throughout the year. Residents in Pace enjoy easy access to the larger city of Pensacola, as well as having many amenities to enjoy within the Pace city limits, too. Pace is filled with delicious restaurants, retail shops, family-friendly entertainment venues, and local parks to explore, too. One popular park is called Floridatown Park. This desirable park provides scenic views, picnic areas, playground equipment, and so much more.
If you live in Pace or in the surrounding vicinity and you have been searching for a Pace gutter repair near me service that is trustworthy, efficient, and affordable, then please reach out to the enthusiastic team from Gulf Exterior Worx. Our professionals are hardworking, and we take value in the work we do for all of our customers. We enjoy meeting our neighbors and helping people throughout the area enhance their homes and care for the building materials around their property.
If you would like to learn more about the rain gutter repair services we offer, then please reach out to one of our representatives at your earliest convenience. We are glad to provide you with a free quote for a particular service, and we can schedule your appointment at your convenience, as well. As always, we look forward to speaking with you at any time!

We also offer the following other services in Pace, FL: