Local. Trusted. Family Owned.
Screen Enclosures Pace FL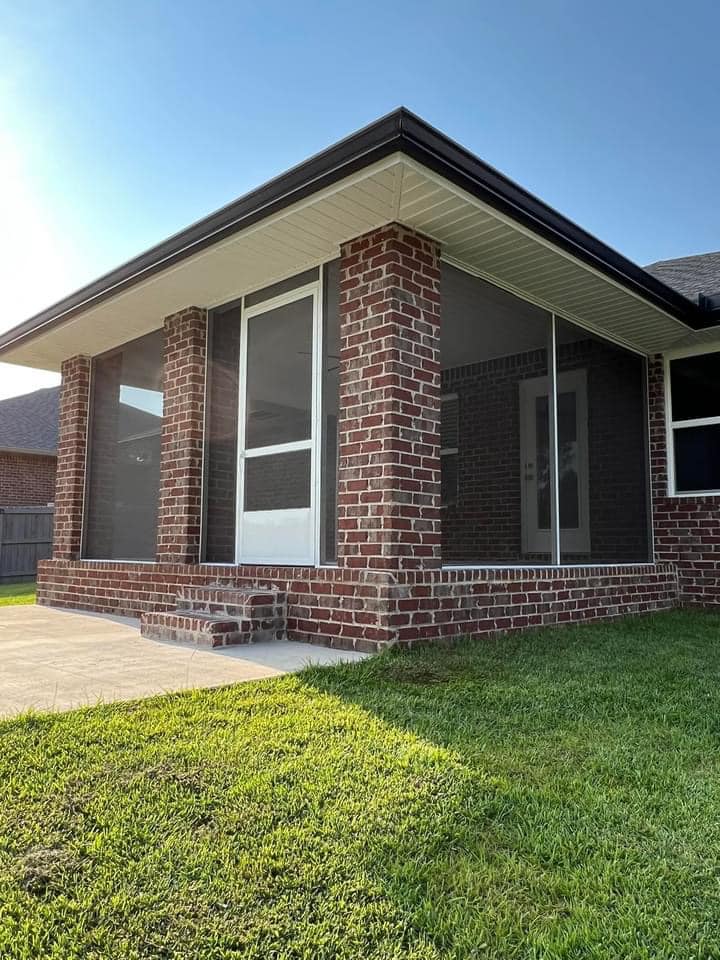 Top-Rated Screen Enclosures
in Pace
Outdoor living space can add tremendous value to your home and to your everyday way of living. The weather we experience in Pace provides plenty of opportunities to enjoy outdoor dining, entertaining, and relaxing throughout most seasons of the year. If you have been thinking about services for screen enclosures Pace, FL area, then please reach out to the knowledgeable team from Gulf Exterior Worx. We have been providing screen enclosure services to residents for many years, and we welcome the chance to add value to your place with our professional screen enclosure installation services.
Searching for Screen Enclosure
Installation Near Me?
Gulf Exterior Worx is a full-service home improvement services company. Our dedicated crew has access to top-of-the-line machinery, tools, and supplies that enable us to provide top-quality services for all customers in the community. Our professionals have advanced training, and we all continuously learn new techniques and current trends with ongoing education. Customer satisfaction is very important to everyone on our team. We want to provide you with results you are impressed with, and we want to earn your trust and loyalty with our attentive customer service.
When you are looking for a company to enhance your home with porch screen enclosures or patio screen enclosures Pace, FL, services, you want to find a group that has plenty of experience, reasonable prices, and timely manners. Our team strives to provide all of these services and so much more. We understand that your home is a significant investment for you. Our goal is to enhance the setting around your home and leave you with a screen enclosure that you will enjoy for a long time in the future.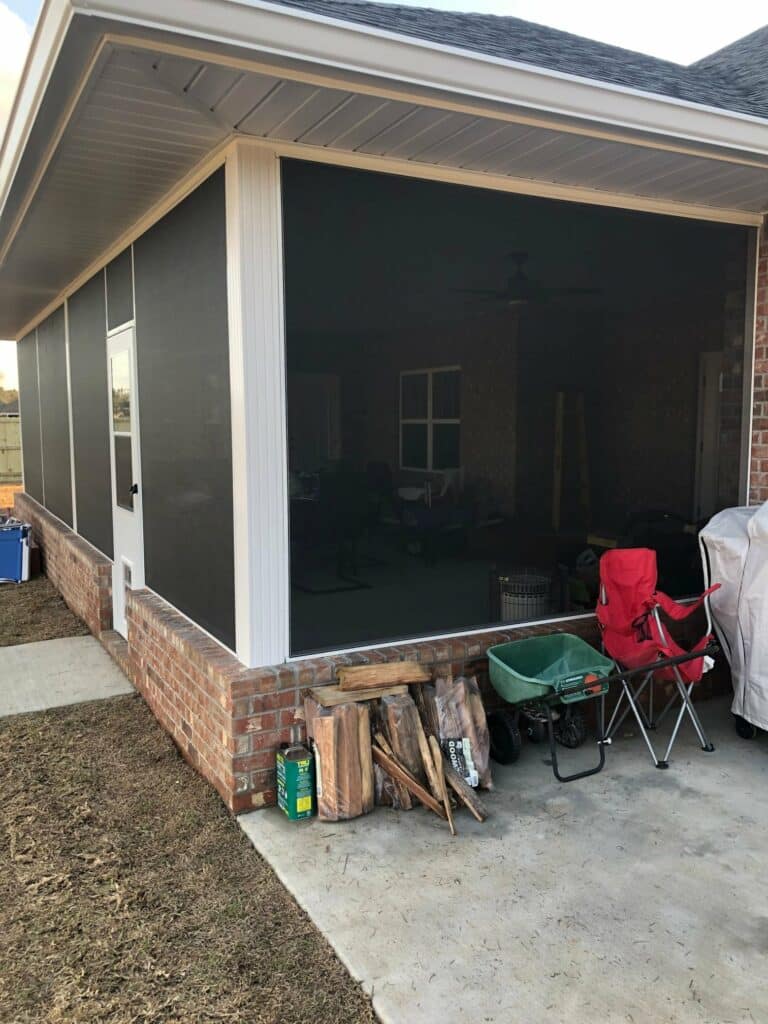 Local. Trusted. Family Owned.
Expert Patio Screen Enclosures Pace FL Residents Trust
Call Today for Porch &
Patio Screen Enclosures in Pace, FL!
We work closely with each client to learn your ideas and determine the outcome you want for your screen enclosure installation service. A professionally installed screen room can be used for a variety of purposes. We want to understand your wishes for your new screen enclosed room, so we can complete the project to meet your desires and your budget, too.
Pace is a growing suburb of Pensacola, Florida. Over the last few years, many people have relocated to Pace to enjoy the relaxed and welcoming atmosphere. The community is dotted with many convenient amenities, such as inviting restaurants, retail shops, family-friendly entertainment venues, and outdoor recreational activities. The Florida Town Park is a favorite place among residents. This waterfront park offers scenic views, designated picnic areas, playground equipment, and so much more. Pace is home to approximately 25,000 people, and many more people visit the community throughout the year.
If you are a homeowner in Pace or in the surrounding neighborhoods and you have been searching for screen enclosures near me, then please reach out to the enthusiastic team from Gulf Exterior Worx. Our team members know the value that a solidly constructed screen enclosure can add to your home and to your life. We take pride in the work we do for our clients and in the knowledge that we help improve the everyday environment of our customers.
The professionals from Gulf Exterior Worx are available six days a week. Our teammates are glad to answer any questions you have for us, and we can provide you with a free estimate for a potential screen enclosure installation service, too. As always, we look forward to speaking with you at any time!
We also offer the following other services in Pace, FL: