Local. Trusted. Family Owned.
Screen Enclosures Gulf Breeze FL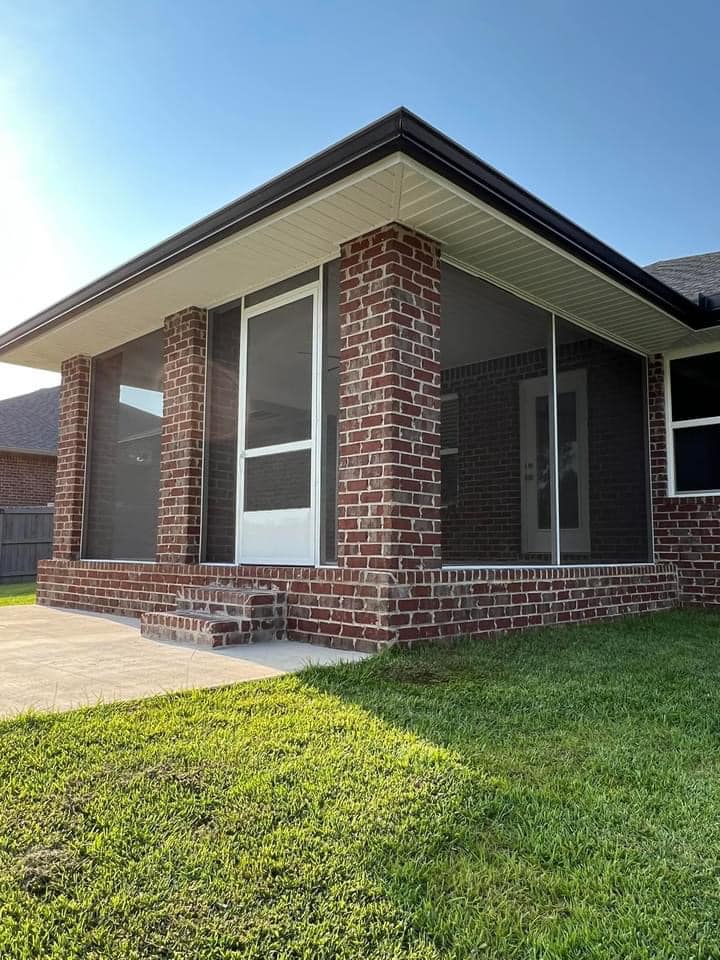 Top-Rated Screen Enclosures
in Gulf Breeze
As any homeowner knows, first impressions matter. When potential buyers drive up to a house, they make snap judgments based on the property's curb appeal. If the lawn is overgrown and the paint is peeling, they're likely to move on to the next listing. However, if the home is well-maintained and inviting, they'll be eager to see more. One way to boost curb appeal is to install a screen enclosure. Screen enclosures add value to a home in several ways. 
They provide an extra security measure, deterring intruders and protecting against pests. In addition, they extend the living space of a home, providing a comfortable spot to enjoy the outdoors without being annoyed by bugs or lousy weather. Screen enclosures can also create an instant "oasis" in your backyard, transforming an ordinary patio into a luxurious retreat. Whether you're looking to sell your home or simply elevate your everyday life, a screen enclosure is a worthwhile investment.
Searching for Screen Enclosure
Installation Near Me?
Whether you're searching for screen enclosures in Gulf Breeze FL or screen enclosures near me, you'll want to find a service that makes your home improvement investment worth it. At Gulf Exterior Worx, we pride ourselves on providing high-quality screen enclosure installation services. We understand that your home is a valuable investment, and we want to help you protect it. Screen enclosures can help keep your home cool in the summer and warm in the winter while reducing noise and protecting your furniture from the sun. 
In addition, screen enclosures can provide a safe space for children and pets to play. Our team of experienced professionals will work with you to find the perfect solution for your home so you can experience the benefits for yourself. We offer a wide range of options, and we are confident that we can find a screen enclosure that meets your needs and budget.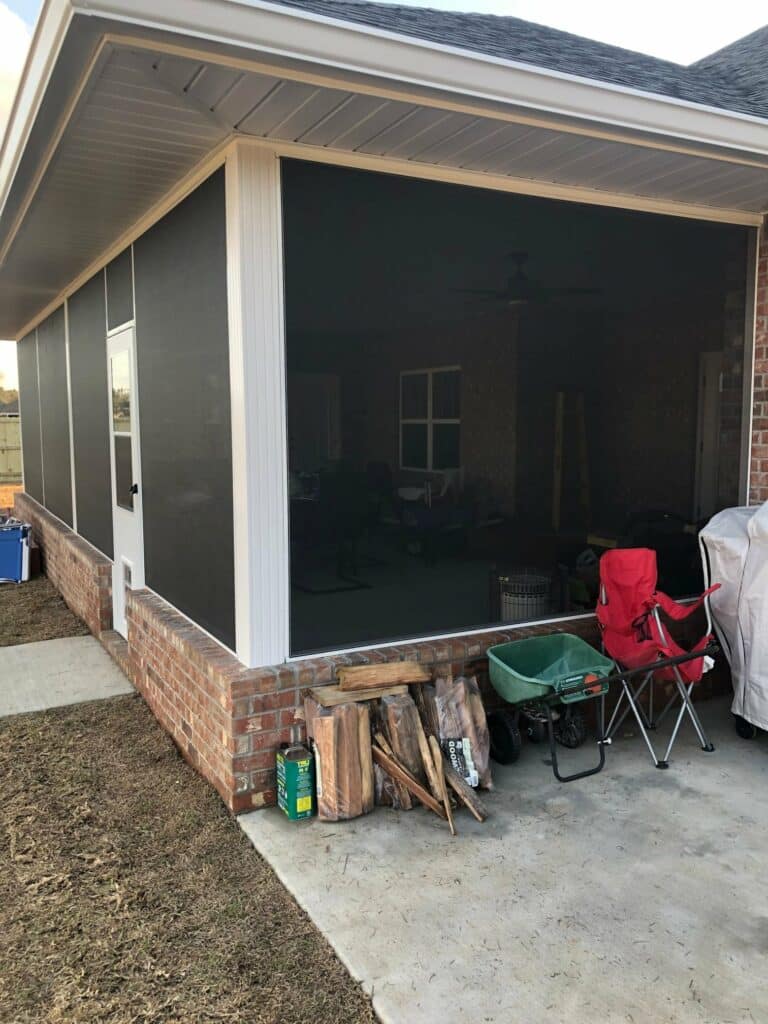 Local. Trusted. Family Owned.
Expert Patio Screen Enclosures Gulf Breeze FL Residents Trust
Call Today for Porch &
Patio Screen Enclosures in Gulf Breeze, FL!
Screen enclosures are a great way to enjoy the outdoors while keeping pests out. Our screen enclosure services are the best in the market because we use high-quality materials and workmanship to create a durable, long-lasting product. We will work with you to create a custom design that meets your needs and budget. Our team of experienced patio professionals will install your screen enclosure quickly and efficiently. We also offer a wide range of options so that you can create the perfect patio for your home.
Gulf Breeze is a small town in Florida with a lot to offer visitors. One popular attraction is the Gulf Breeze Zoo, which is home to over 800 animals from all over the world. The Pensacola Beach Boardwalk is another great spot for people-watching, and it's also a great place to enjoy some of the local seafood. For history buffs, the Fort Pickens National Historic Site is a must-see. The fort was used during the Civil War and World War II, and it's now open for tours. There are also several museums in Gulf Breeze, including the Naval Aviation Museum and the tiger point golf club Museum. In addition, Gulf Breeze is home to several parks and beaches, making it a great place to spend a day outdoors.
If you live in Gulf Breeze, FL, and are searching for patio screen enclosures Gulf Breeze, FL, or porch screen enclosures, don't hesitate to call our screen enclosure experts at Gulf Exterior Worx. We're confident we can answer any questions you may have about installing screen enclosures — whether you're a house improvement newbie or a seasoned veteran. Contact us today to learn more about our screen enclosure services and how they can elevate your home.
We also offer the following other services in Gulf Breeze, FL: