Local. Trusted. Family Owned.
Gutter Installation Gulf Breeze FL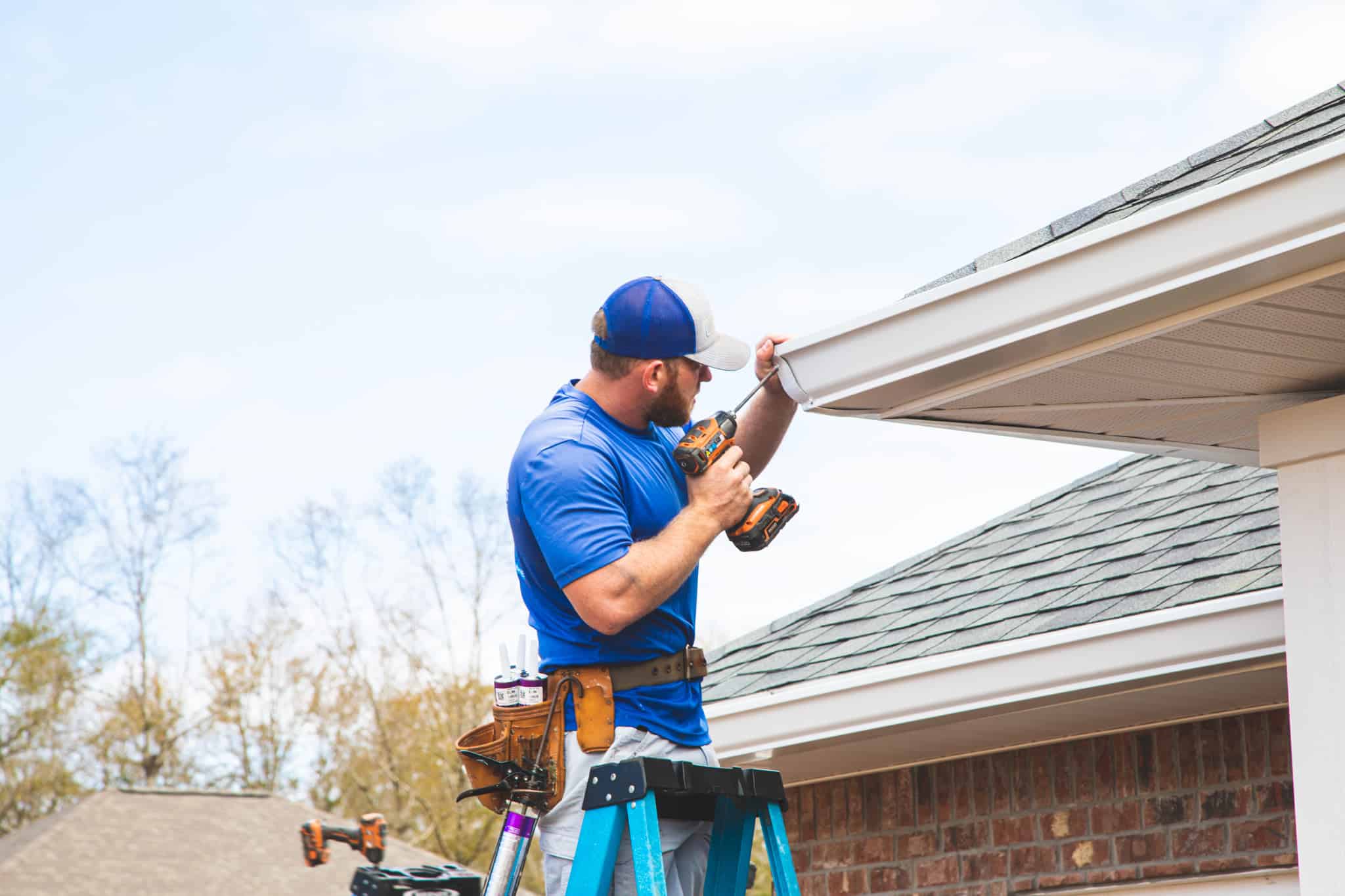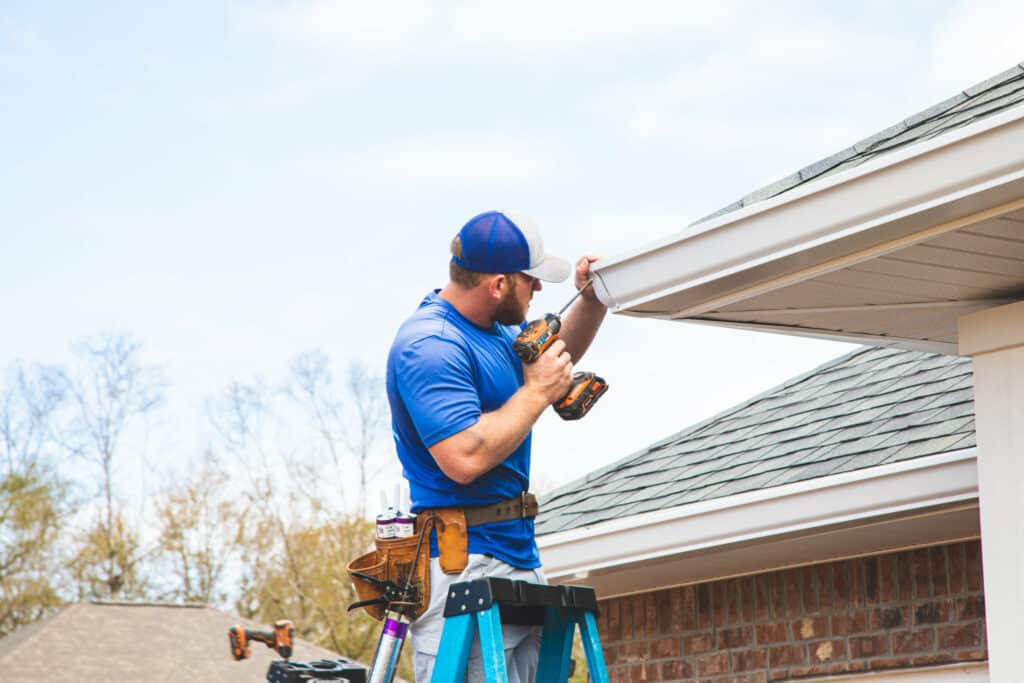 Top-Rated Gutter Installation
in Gulf Breeze
Most homeowners ignore their gutters until there's a problem. But gutters are an essential part of your home's drainage system, and they can help prevent several issues, including water damage, mold, and even foundation problems. Gutters collect rainwater and direct it away from your home's exterior, protecting your roof, walls, and foundation from the elements. They also help to prevent soil erosion around your house's structure. 
If you live in an area with many trees, gutters can also help prevent leaves and other debris from clogging your drains. So if you're thinking about installing gutters or if you need to replace your old ones, be sure to do your research and choose a quality gutter that will protect your home for years to come.
Searching for Gulf Breeze
Gutter Installation Near Me?
If you're searching for gutter installation in Gulf Breeze, FL, or Gulf Breeze gutter installation near me, our gutter expert team is here to help. A gutter installation from Gulf Exterior Worx is the perfect way to keep your property looking great. We take pride in our expert gutter craftsmanship, and we always put our customers first every step of the way. Our installers are experienced and knowledgeable, and they'll take the time to make sure everything is done right. We also offer a wide range of gutter styles to choose from, so you can find the perfect look for your home. And because we use high-quality materials in our gutter installation, you can be confident that your new gutters will last for years.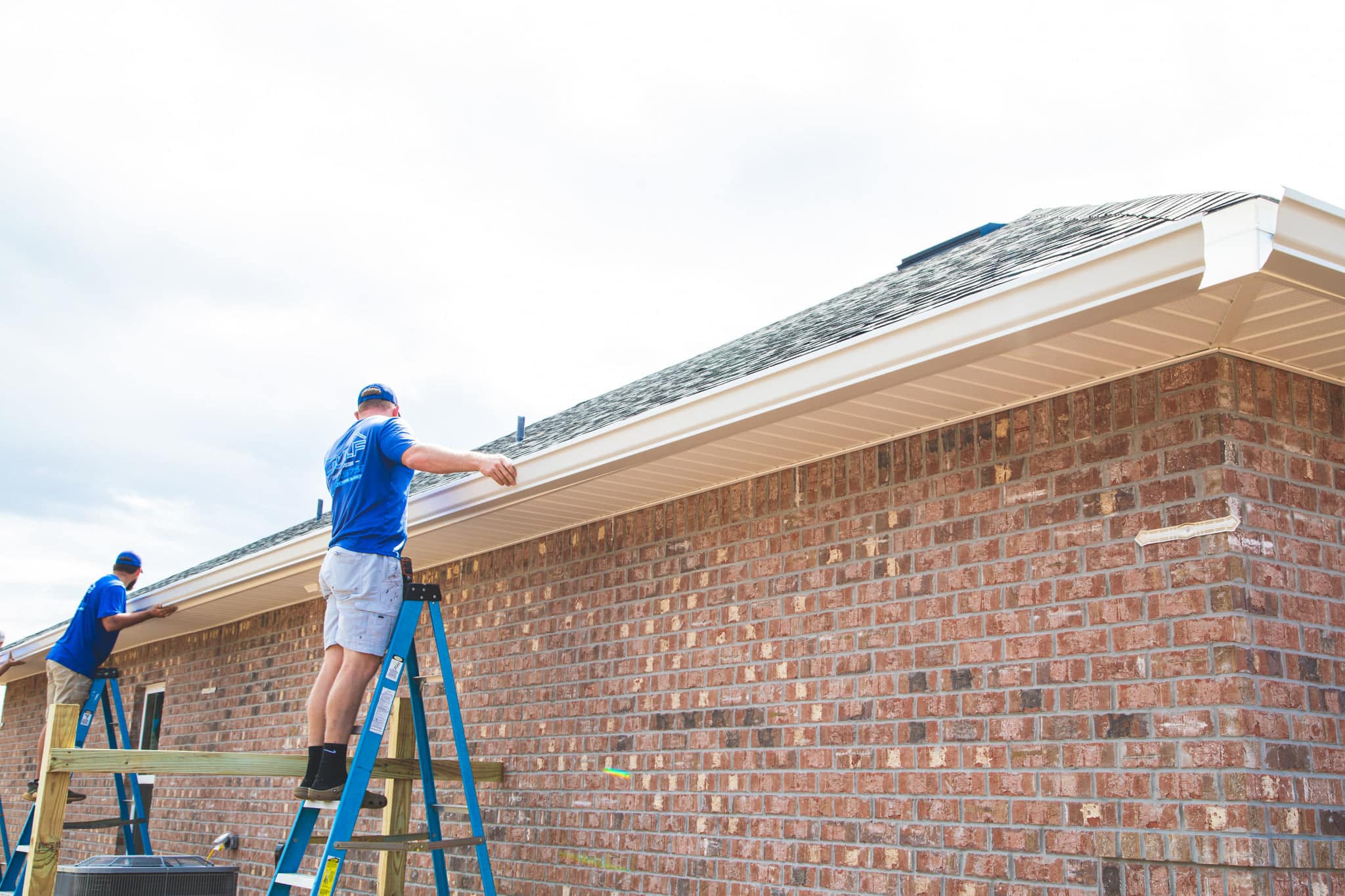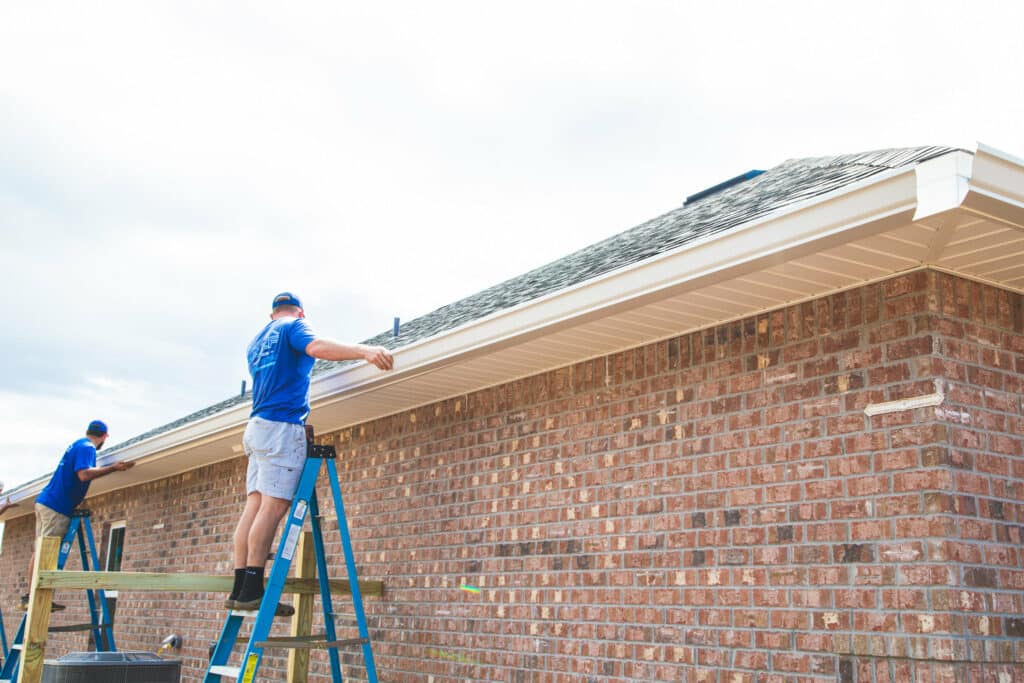 Local. Trusted. Family Owned.
Expert Seamless Gutters Gulf Breeze FL Residents Trust
Call Today for Seamless
Gutter Installation in Gulf Breeze, FL!
One of the most effective ways to protect your home from water damage is to install gutters. Gutters channel water away from your foundation and prevent it from seeping into your basement or crawlspace. They also help keep your landscaping looking sharp. Navigating the world of gutter replacement and rain gutter installation can be daunting. Our expert team is happy to answer any of your questions and help you choose the best gutter system for your needs. Our gutters can help prolong the life of your roof by directing water away from vulnerable areas.
Gulf Breeze is a small town located in northwest Florida on the Gulf of Mexico. The city is known for its beautiful beaches, laid-back lifestyle, and friendly people. There are plenty of things to do in Gulf Breeze, from swimming and sunbathing to fishing and kayaking. The town also has many fantastic restaurants, cafes, and shops. And if you're looking for a place to relax and enjoy the scenery, Gulf Breeze is an ideal place for settling down or stopping by. You won't be disappointed.
If you live in Gulf Breeze or a nearby area and are looking for seamless gutter installation or seamless gutters in Gulf Breeze, FL, look no further. At Gulf Exterior Worx, we pride ourselves on providing expert craftsmanship and unparalleled customer service so that you can have a seamless gutter installation experience. We understand that your gutters are a critical part of your home, and we take the time to ensure that they are installed correctly. We also offer a wide range of services to support your gutters so that you can invest in your home's long-term health. When it comes to gutter installation, Gulf Exterior Worx is the name you can trust. Contact us today for a free quote.
We also offer the following other services in Gulf Breeze, FL: