Local. Trusted. Family Owned.
Gutter Repair Gulf Breeze FL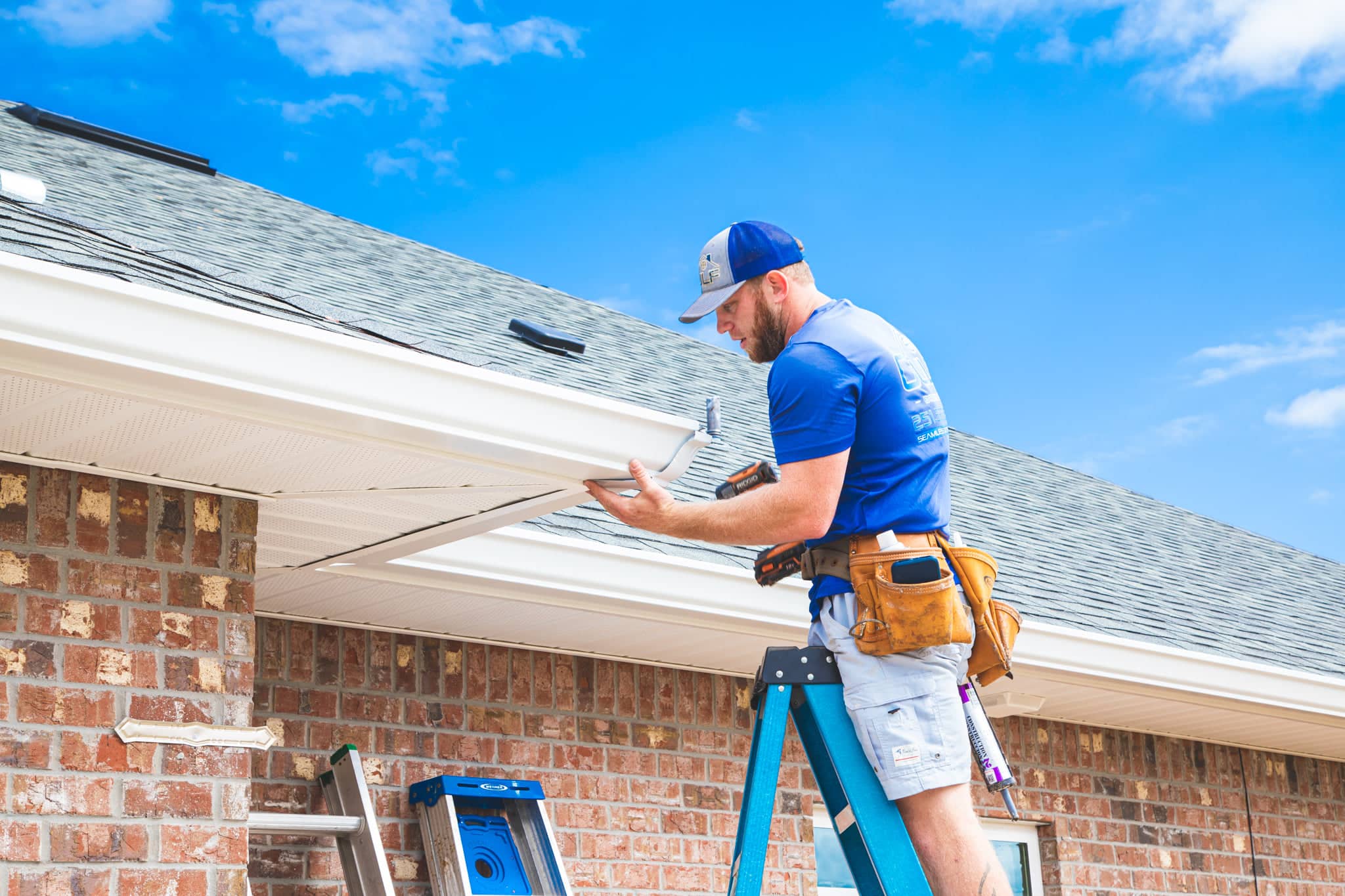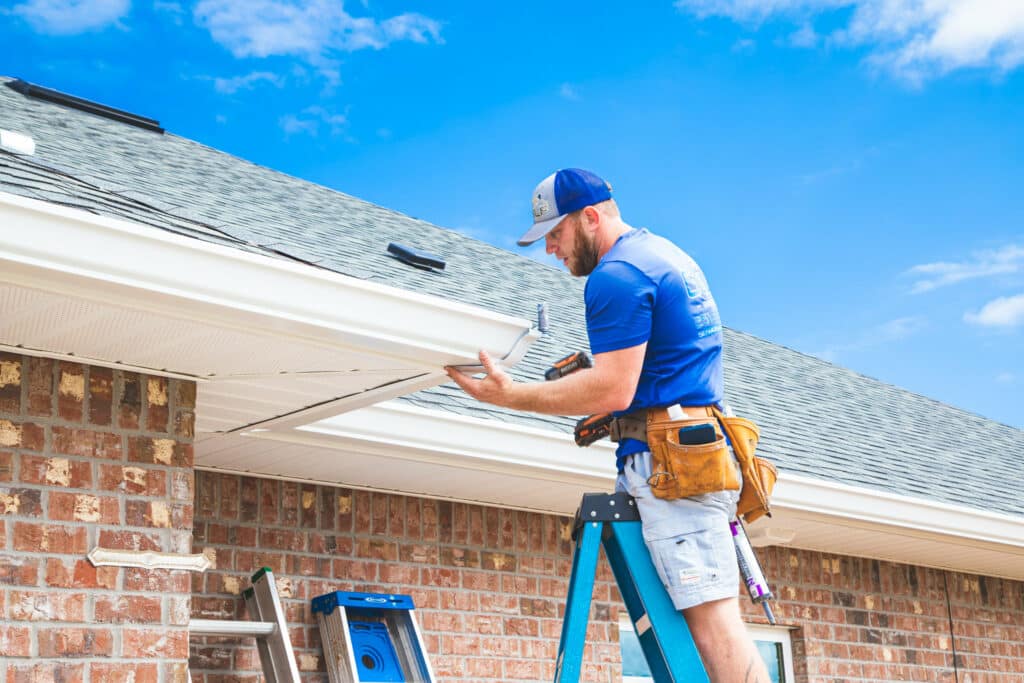 Top-Rated Gutter Repair
in Gulf Breeze
Most people don't give their gutters a second thought – until they start leaking, or worse, come crashing down. Then they realize just how vital these humble home fixtures are. Gutters play a crucial role in protecting your home from water damage by channeling rainwater away from your roof, walls, and foundation. When they're damaged or blocked, water can build up and lead to serious problems like leaks, mold growth, and insect infestations. 
That's why it's so important to keep your gutters clean and in good condition. If your gutters are looking a little off, it may be time to invest in a thorough rain gutter repair. By taking some simple steps to maintain your gutters, you can avoid costly repairs and keep your home in tip-top shape.
Searching for Gulf Breeze
Gutter Repair Near Me?
As a leading gutter repair company, Gulf Exterior Worx is proud to bring tangible results to faulty gutters. Whether you're searching for gutter repair in Gulf Breeze, FL, or Gulf Breeze gutter repair near me, our gutter expert team has as s solution for you. At Gulf Exterior Worx, we understand the importance of having functioning gutters. That's why we bring a thorough repair to your gutters so that they can function well again. Our skilled technicians will take the time to assess the damage and make the necessary repairs properly. In addition, we will also clean out your gutters to ensure that they are free of debris. As a result, you can be confident that your gutters will be back in working order in no time.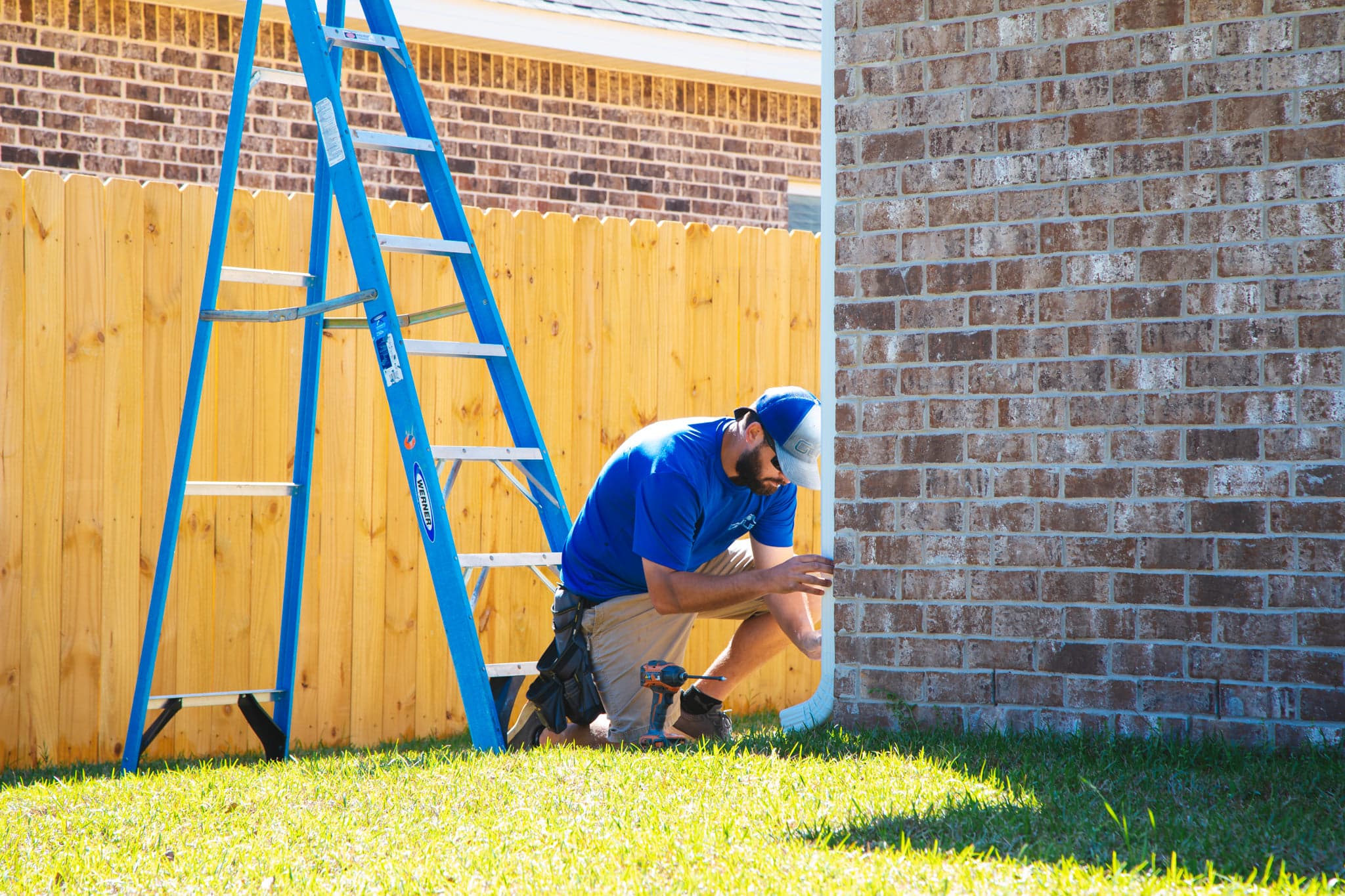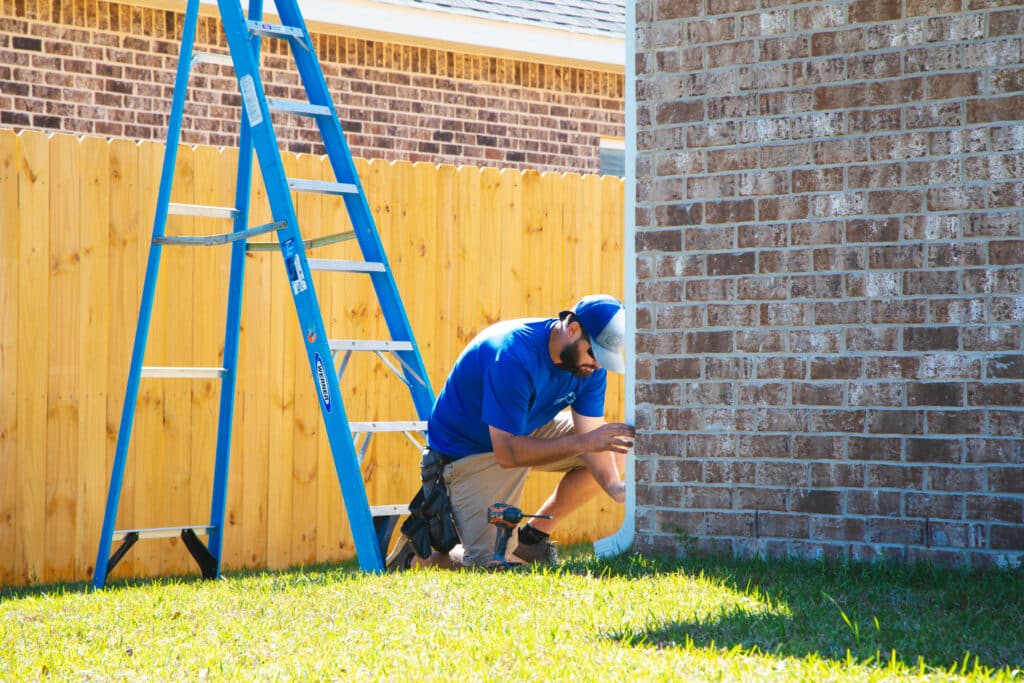 Local. Trusted. Family Owned.
Expert Downspout Repair Gulf Breeze FL Residents Trust
Call Today for Gutter &
Downspout Repair in Gulf Breeze, FL!
At Gulf Exterior Worx, we pride ourselves on providing top-notch service for all your gutter repair needs. Our skilled team of gutter technicians has the experience and expertise to get the job done right, and our commitment to customer service means that we will always put your needs first. We understand that your time is valuable, and we will work efficiently to get the job done as quickly as possible. We'll go above and beyond in our rain gutter repair project, so you can be confident that you are making a practical decision for your home — it will thank you in the long term.
Gulf Breeze is a great place to visit if you're looking for a relaxed atmosphere and beautiful scenery. The beaches here are worth a visit – the sand is white and the water is crystal clear. There's also a lot of wildlife to see, including dolphins, turtles, and pelicans. If you're into fishing, there's great fishing to be had both offshore and in the bay. And if you prefer to stay on dry land, there are plenty of golf courses and tennis courts to keep you busy. So whether you're looking to take it easy or stay active, Gulf Breeze is the perfect spot for vacation or settling down.
We've got you covered if you live in Gulf Breeze and are searching for downspout repair in Gulf Breeze, FL, or a gutter repair service. As a leading gutter repair company in the northwest Florida area. Contact us today to schedule a free consultation and see what our gutter repair service can do for your home!
We also offer the following other services in Gulf Breeze, FL: