Local. Trusted. Family Owned.
Screen Enclosures Milton FL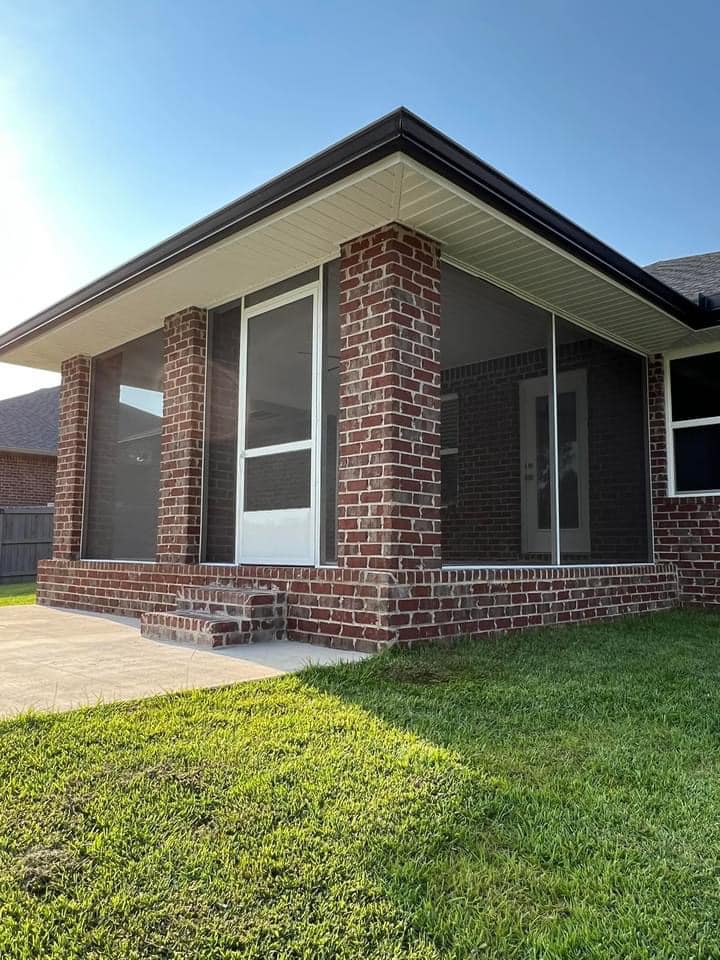 Enhance Your Outdoor Living with Screen
Enclosures in Milton, FL
There are plenty of good reasons to install screen enclosures at your home. For one, they can keep out pests like mosquitoes and other insects. This can be especially important during the summer months when insect activity is at its peak. Screen enclosures can also provide additional security for your home, deterring burglars and keeping out unwanted intruders.
 And if you have small children or pets, enclosures can help keep them safe and prevent them from wandering off. In addition, screen enclosures can increase the value of your home and improve its curb appeal. Even if you're not in the market to sell your home, it's always a smart idea to invest in your home's longevity. So if you're looking for a way to make your home safer, more secure, and more valuable, screen enclosures are a great option.
Searching for Screen Enclosure
Installation Near Me?
Whether you're searching for screen enclosures near me or screen enclosures in Milton, FL,  Gulf Exterior Worx has got your back. Patios are the perfect place to relax and enjoy the outdoors, but they can also be susceptible to the elements. Wind, rain, and sun can all take their toll on your patio furniture and décor. Screen enclosures and porch enclosures can provide an extra layer of protection from the weather while also enhancing the look of your patio. 
Our screen enclosures are made from high-quality materials designed to withstand the elements. They come in various styles and colors so that you can find the ideal match for your home. Porch screen enclosures are a great way to add a bit of privacy to your patio, and they can also help reduce noise from traffic or neighbors. Whether you're looking for protection from the weather or enhanced privacy, our screen and porch enclosures can help to elevate your patio.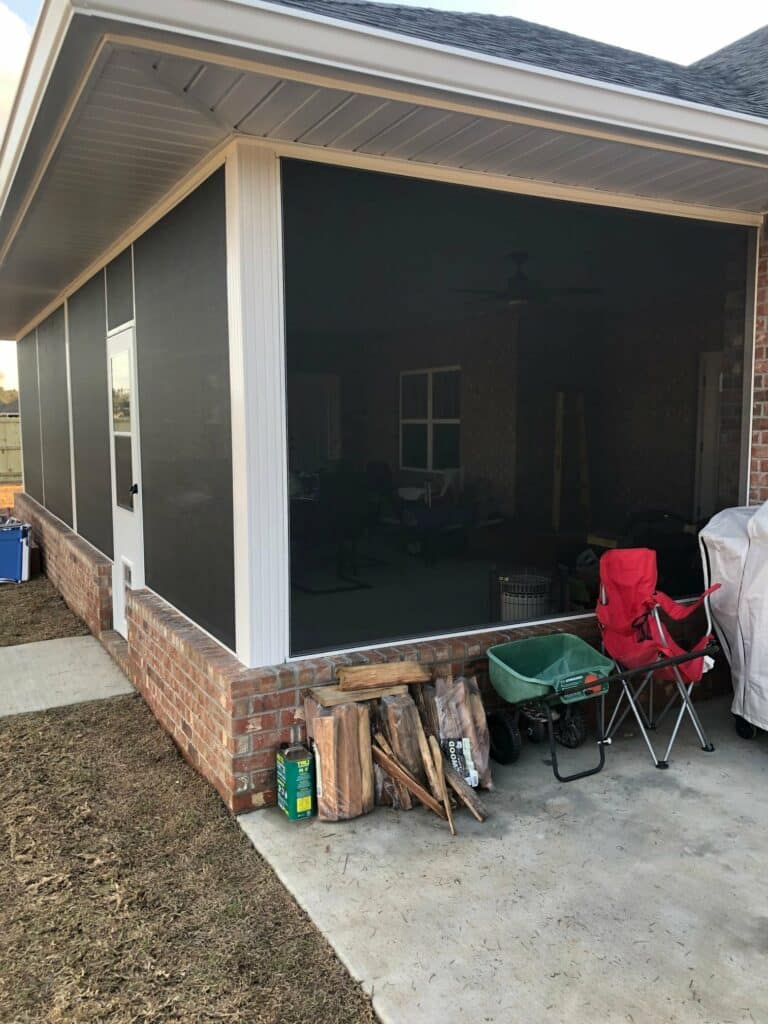 Local. Trusted. Family Owned.
Expert Patio Screen Enclosures Milton FL Residents Trust
Call Today for Porch &
Patio Screen Enclosures in Milton, FL!
We're confident our screen enclosure services can help you build the home you're always imagined. We're experts in the field and have years of experience in all things home exterior. We'll work with you to create a custom enclosure that fits your needs, and we'll make sure the installation is done perfectly. We're also friendly and easy to work with, so you can be confident that the process will be smooth and stress-free.
Milton, FL is a great place to live for various reasons. First, the town is located in the stunning Panhandle region of Florida, offering residents beautiful beaches, emerald green waters, and clear blue skies. The city is also home to several parks and recreation areas, including the Blackwater Heritage State Trail and the Managing for Excellence in Milton parks. 
In addition, Milton's proximity to Pensacola means that residents have access to a larger city with all its amenities while still enjoying the slower pace of life that Milton offers. Finally, the town has a rich history dating back to the early 19th century, and its tree-lined streets and historic buildings give it a charming old-fashioned feeling. With its combination of natural beauty, small-town charm, and modern conveniences, it's no wonder Milton is quickly becoming one of Florida's most popular places to live.
If you live in Milton, FL, or a surrounding area and are looking for patio screen enclosures in Milton, FL, or screen enclosures in Milton, FL, we're here to help. With best-in-class screen enclosures and a motivated team of experts, we're proud of the results we've brought to our customers throughout the years. Reach out to our team today to get started on your screen enclosure installation! We are looking forward to providing you with our patio screen enclosures in Milton FL soon!
We also offer the following other services in Milton, FL: