Local. Trusted. Family Owned.
Gutter Installation Milton FL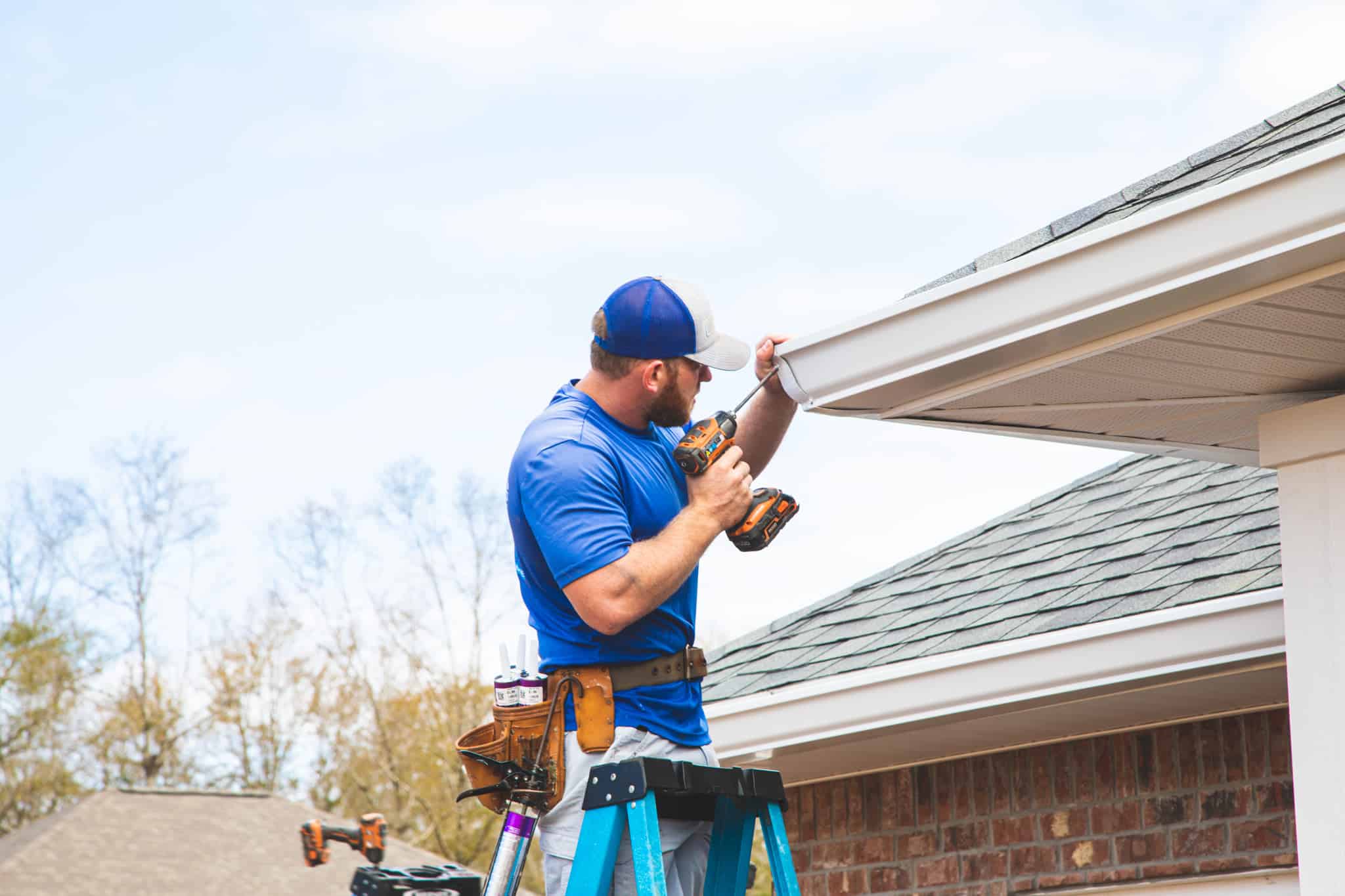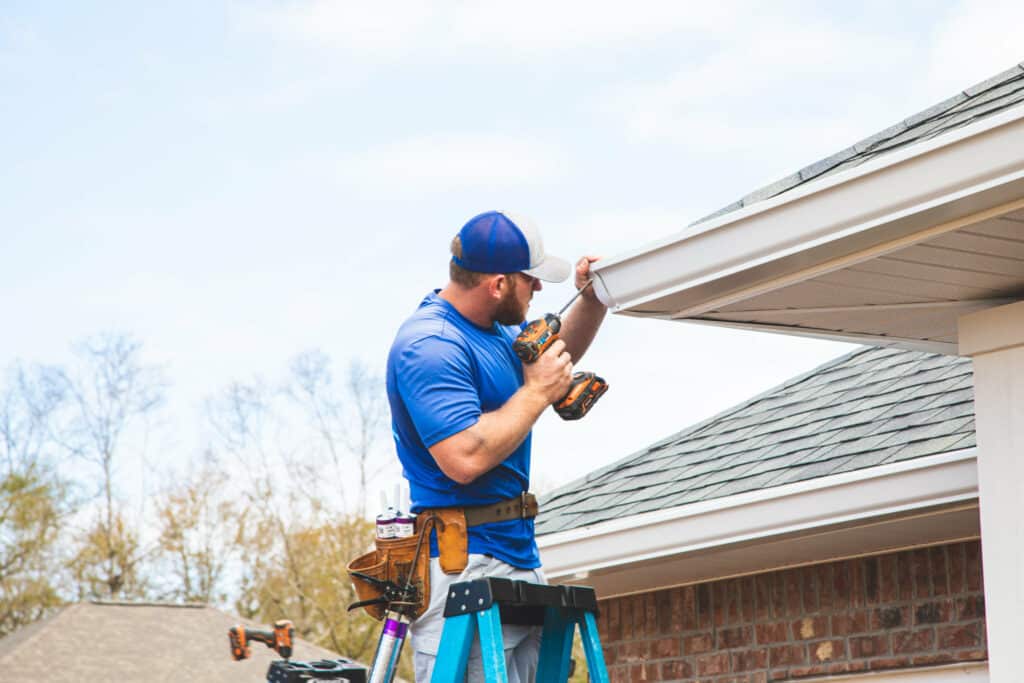 Professional Gutter Installation in Milton, FL –
in MiltonGet Your Home Protected Today!
Gutters are an integral part of any home, helping to protect the foundation and landscaping from water damage. Without gutters, rainwater would flow directly down the sides of your home, saturating the ground and causing severe problems over time. Gutters channel water away from your home, helping to keep the foundation dry and preventing erosion. They also help protect your landscaping by directing water away from delicate plantings and flower beds. 
Homeowners should invest in gutter installation in Milton, FL to protect their homes from water damage. When a home doesn't have gutters or has damaged ones, water can collect around the foundation, causing cracks and, eventually, structural damage. Additionally, water can also damage the roof, causing leaks and mold growth that can be expensive to repair. 
Our gutter installation in Milton, FL improves the drainage system in your home and significantly reduces the risk of water damage. Not only does this protect the homeowner's investment in their house, but it also ensures their family's safety and well-being. Installing gutters is an investment and provides a crucial function in protecting the home and its surroundings.
In addition, gutters help keep basements and crawlspaces dry by redirecting water away from the foundation. In short, gutters play a vital role in protecting your home from water damage. If you don't already have gutters installed, get them installed as soon as possible to start reaping the benefits. If your existing gutters aren't looking too great, it might be time to consider a rain gutter installation.
Searching for Milton
Gutter Installation Near Me?
If you're searching for gutter installation in Milton, FL, or Milton gutter installation near me, look no further than Gulf Exterior Worx. At All American Gutters, we take pride in our craft and are confident that we can provide you with the best possible service. We have over years of experience in gutter replacement and installation, and our team of experts is highly trained and certified. In addition, we use the latest technology and equipment to ensure that your gutters are installed correctly and efficiently. 
We also offer a wide range of gutter styles to choose from, so you can find the ideal match for your home. And if you're not completely satisfied with our work (which is rare), our team will strive to make you happy with our gutter installation project. We want to end your search for Milton gutter installation near me, so give us a call today!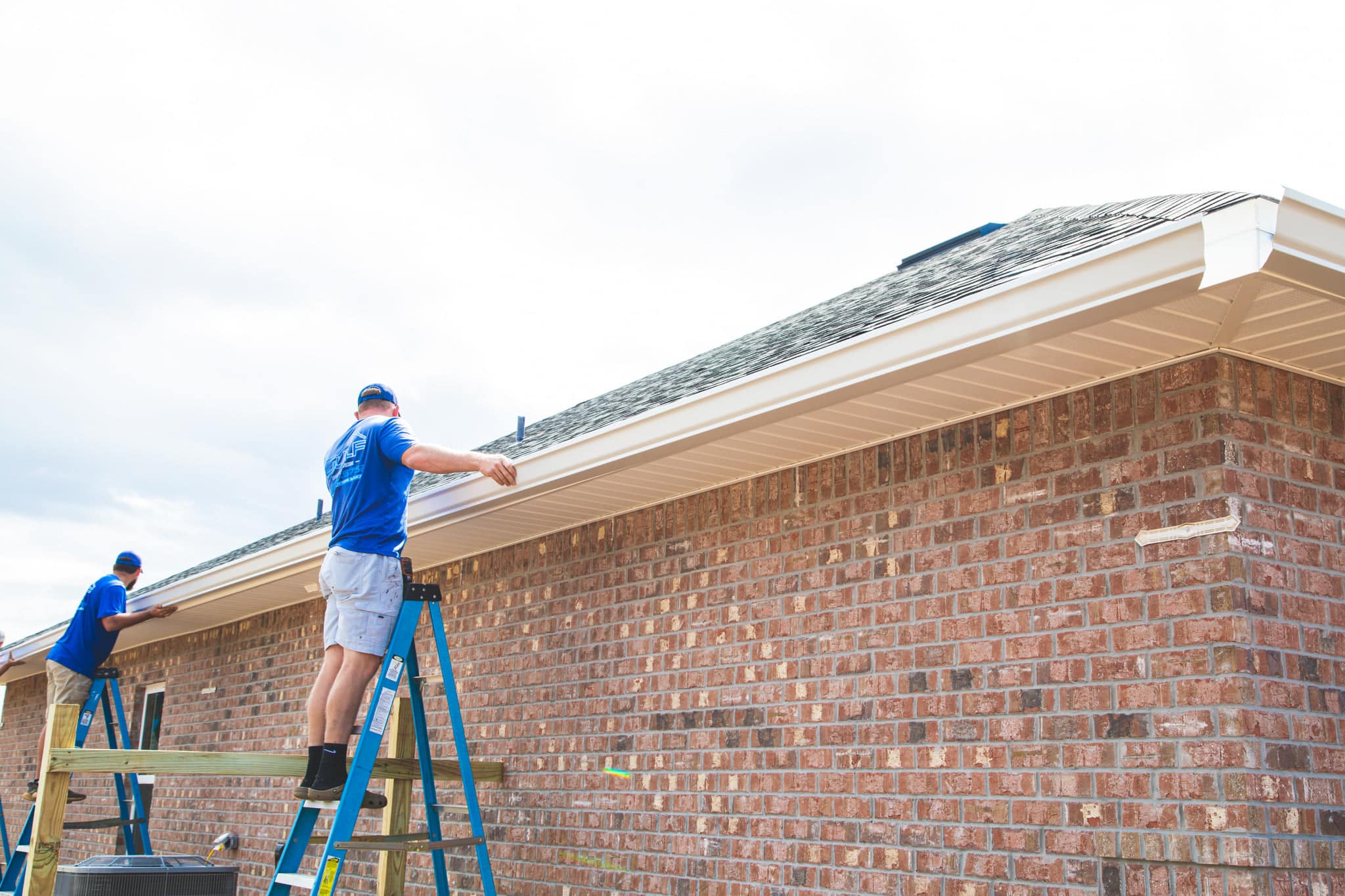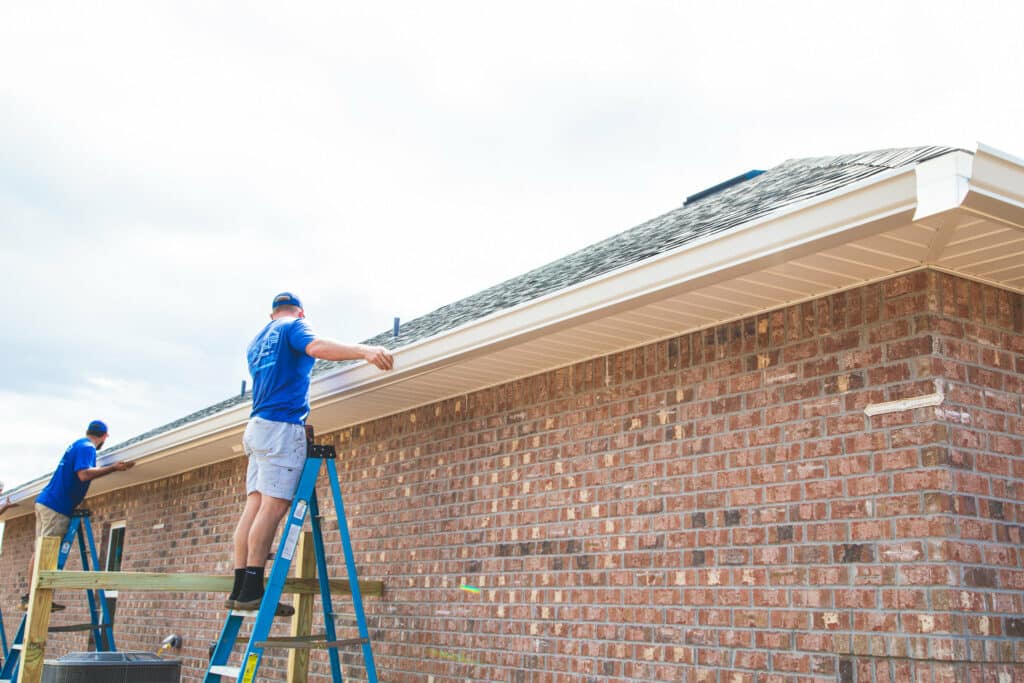 Local. Trusted. Family Owned.
Expert Rain Gutter Installation Milton FL Residents Trust
Call Today & Protect Your Home with
Professional Seamless Gutters in Milton, FL
Seamless gutters have become increasingly popular in recent years and for good reason. Unlike traditional gutters, seamless gutters are made from a single piece of material, making them much less likely to leak. In addition, they are less likely to sag or pull away from the home, and they are easier to clean. As a result, seamless gutters provide several benefits over traditional gutters. We provide seamless gutters in Milton, FL that are an excellent option for homeowners looking for a durable and low-maintenance gutter solution. We offer best-in-class seamless gutter installation, so your home can stay up to date with the latest gutter technology.
Milton is a small town in the Panhandle of Florida with just over 7,000 people. The city is located in Santa Rosa County and is about 30 miles east of Pensacola. Milton was founded in 1844 and was initially known as Scratch Ankle because of the briars and stickers that grew in the area. The area's name was later changed to Milton in honor of John Milton, the Florida territorial secretary.
Today, Milton is a quiet community with a historic downtown area, scenic parks, and excellent public schools. There are also many small businesses in town, including art galleries, antique shops, and restaurants. While it may not be the most exciting place to live, Milton offers its residents a sense of community and belonging that is hard to find in larger cities.
If you live in Milton, FL, and are looking for Milton gutter installation near me, gutter installation Milton, FL, or seamless gutters in Milton, FL, get in touch with Gulf Exterior Worx to get best-in-class gutter installation. We're confident we can provide your home with the protection it needs to thrive long-term. So why not give us a call today and see for yourself why we're the best choice for all your gutter needs? We look forward to providing you with our seamless gutters & gutter installation Milton FL services!
We also offer the following other services in Milton, FL: