Local. Trusted. Family Owned.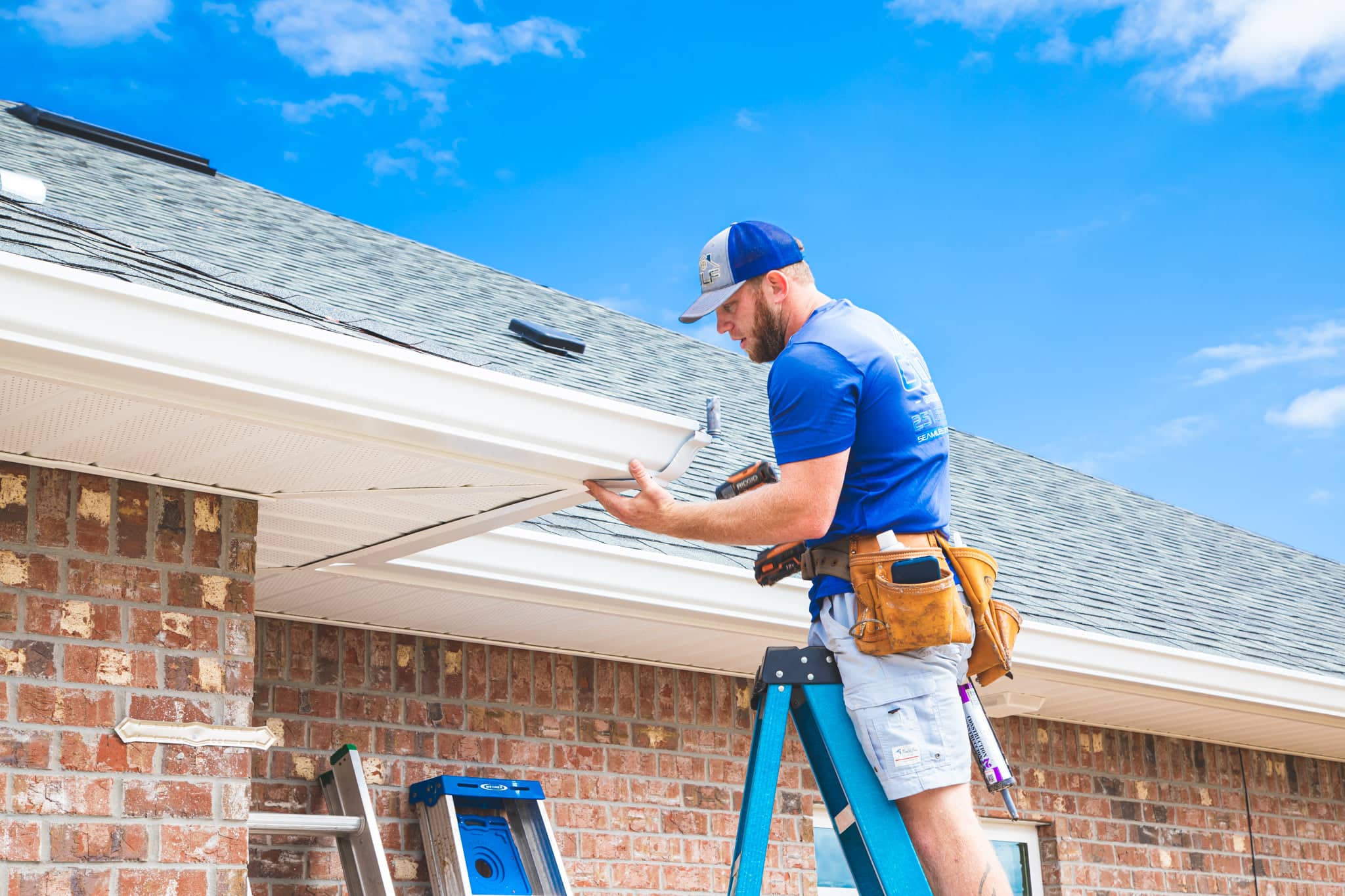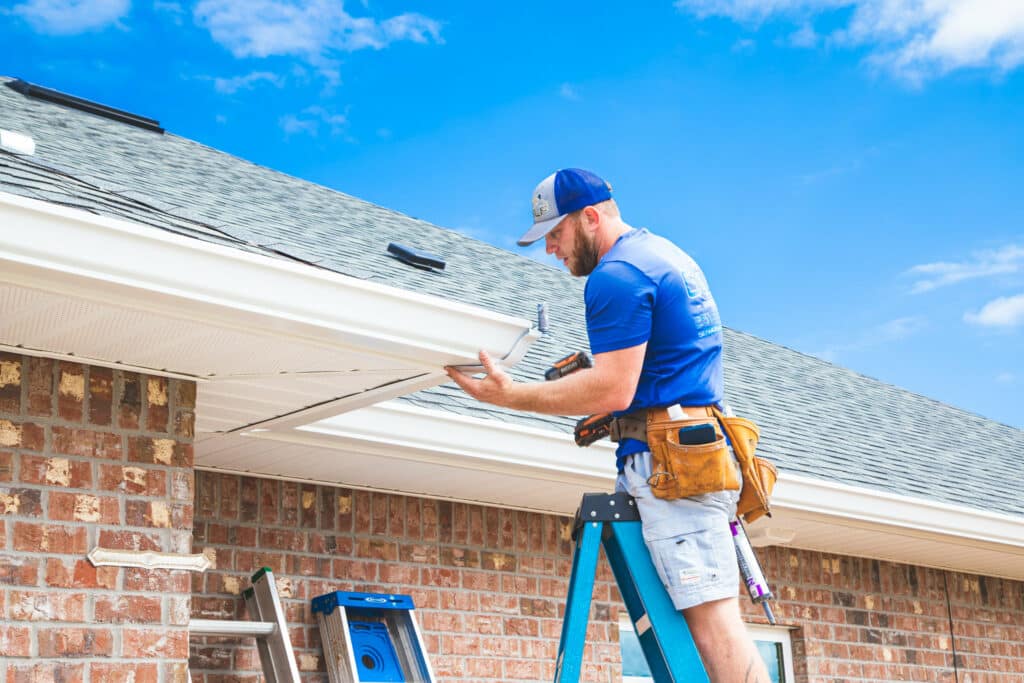 Fix Your Leaky Woes: Trust Our Expertise for
Quality Gutter Repair in Milton, FL!
Whether you are a homeowner or a responsible property owner, taking care of your gutters should be a top priority. It may seem like a small and insignificant task, but functional gutters can actually provide many benefits. Not only can they protect your home from damage, but they can also help keep you and your loved ones safe. Neglecting your gutters may cause serious damage to your property, leading to costly repairs that could have been easily prevented.
For example, clogged gutters that are not properly cleaned can lead to roof damage, mold and mildew growth in your attic, and even soil erosion around your foundation. If the foundation cracks, this could mean a huge spike in your overall maintenance costs. In conclusion, regular rain gutter repair and maintenance are necessary to avoid these types of issues, and investing in your gutters will undoubtedly ensure that your property remains in top shape for years to come.
Our gutter repair service in Milton, FL provides comprehensive solutions for any problems with your gutters. Our team of skilled professionals will thoroughly inspect your gutter system to identify leaks, cracks, and other damages. We will then provide you with a detailed repair plan that fits your budget. Our services include sealing leaks, replacing damaged sections, fixing sagging gutters, and thorough cleaning. Our team is prompt, courteous, and efficient, ensuring that your repair project is completed on time and to your satisfaction. Contact us today to schedule your gutter repair in Milton, FL.
Searching for Milton
Gutter Repair Near Me?
Whether you're looking for gutter repair Milton, FL, or Milton gutter repair near me, you'll want a gutter repair service you can depend on. As a leading gutter repair company, we pride ourselves on being the best gutter repair service in town. We're not just saying that – we've got the reviews and testimonials to back it up! But what makes us the best? First and foremost, we're committed to our customers' satisfaction. 
We'll take the time to evaluate your specific needs and tailor our services to ensure that your gutters are repaired correctly and to your liking. And if for some reason you're not entirely satisfied with your gutter repair, we'll make it right – no questions asked. In addition, we're also very affordable. We believe that everyone should be able to have access to quality gutter repair services, so we work hard to keep our prices low without sacrificing quality or service. Call us today so that we can end your search for Milton gutter repair near me!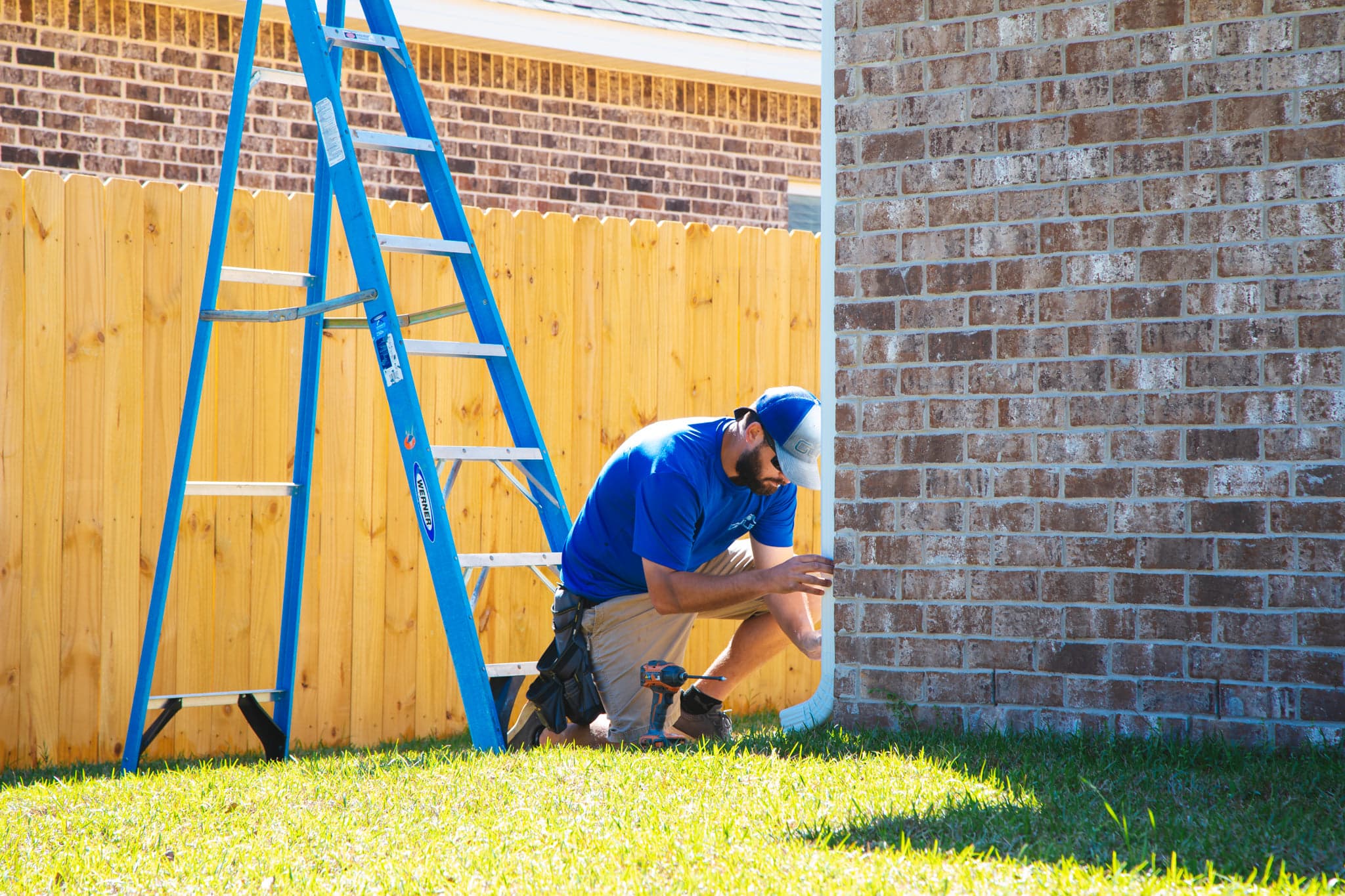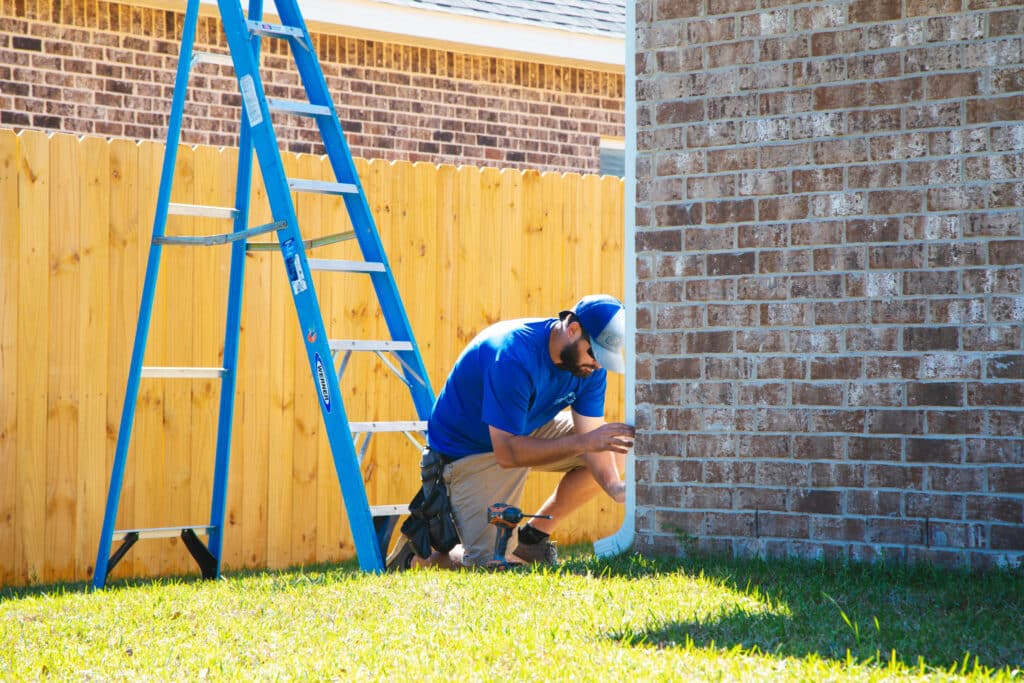 Local. Trusted. Family Owned.
Expert Downspout Repair Milton FL Residents Trust
Call Today for Gutter &
Downspout Repair in Milton, FL!
As any homeowner knows, gutters are an essential part of the house. They help to direct water away from the foundation and prevent flooding. However, gutters can become clogged with leaves and debris, causing them to overflow and resulting in water damage. That's why it's so important to have them cleaned out regularly. But even with regular maintenance, gutters can develop leaks and holes.
That's where we come in. We're northwest Florida's leading gutter repair company, dedicated to keeping your gutters in top condition. We're experienced in all types of gutter repair, from sealing leaks to replacing damaged sections. We also offer a wide range of gutter guards and covers to keep your gutters clean and free-flowing.
Milton is a small town located in the Panhandle of Florida. The city has a population of just over 10,000 people, and it is the county seat of Santa Rosa County. Milton is a quiet place to live, and it is known for its welcoming atmosphere. The town is situated along the Blackwater River, and it offers residents plenty of opportunities to enjoy the outdoors. There are several parks located in Milton and beautiful hiking and biking trails. In addition, the town is home to several museums and historic sites. While Milton may not be a bustling metropolis, it is a great place to call home for those who appreciate a slower pace of life.
If you live in Milton, FL, or a surrounding area, and are searching for downspout repair in Milton, FL, reach out to our gutter expert team at Gulf Exterior Worx. Our gutter technicians have a long list of happy customers, and we're excited to keep adding more. No matter what stage of your home improvement journey you're on, give us a call if you need gutter repair. We look forward to providing you with our downspout repair & gutter repair Milton FL services!
We also offer the following other services in Milton, FL: