Local. Trusted. Family Owned.
Vinyl Siding Installation Hattiesburg MS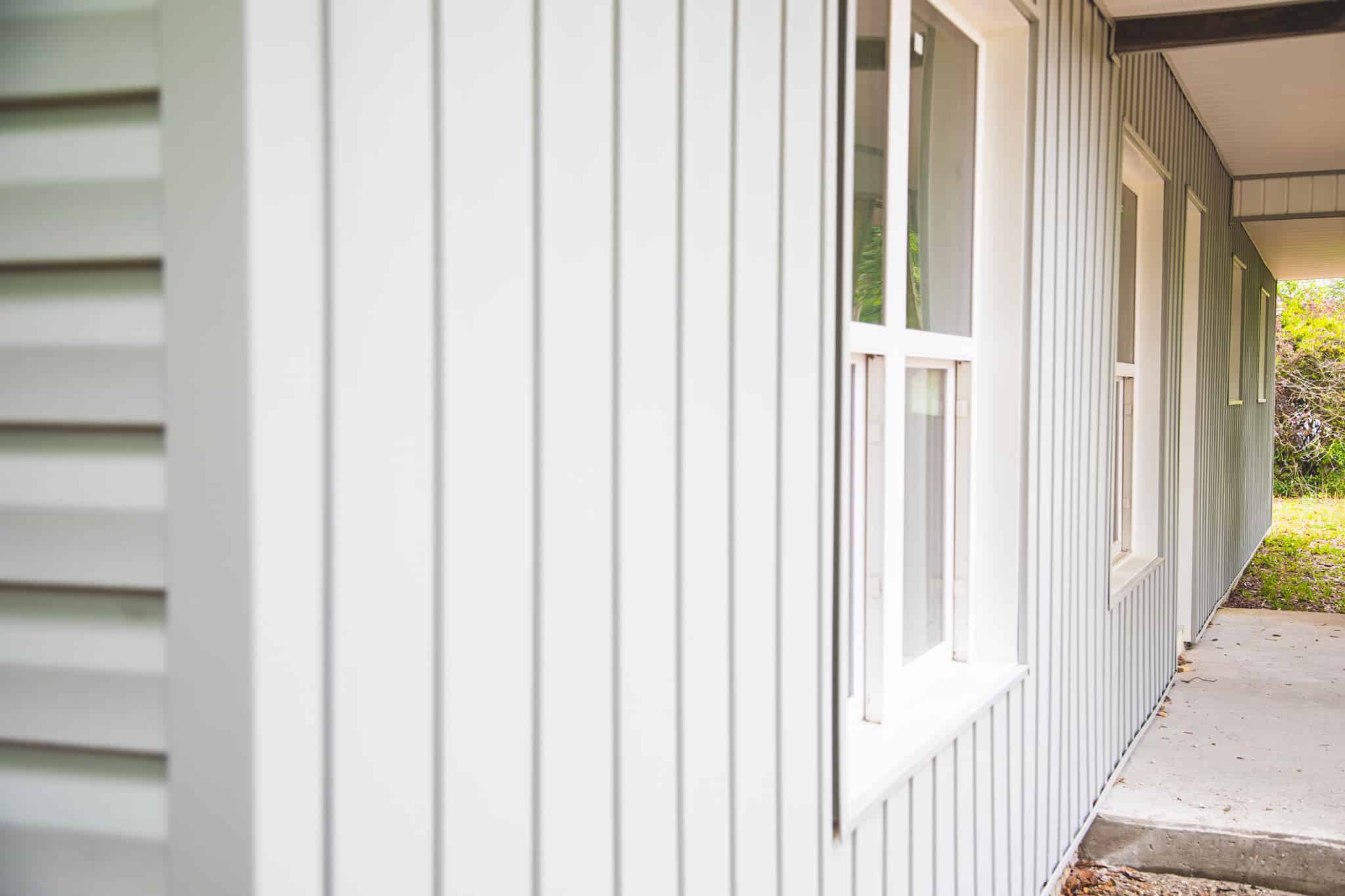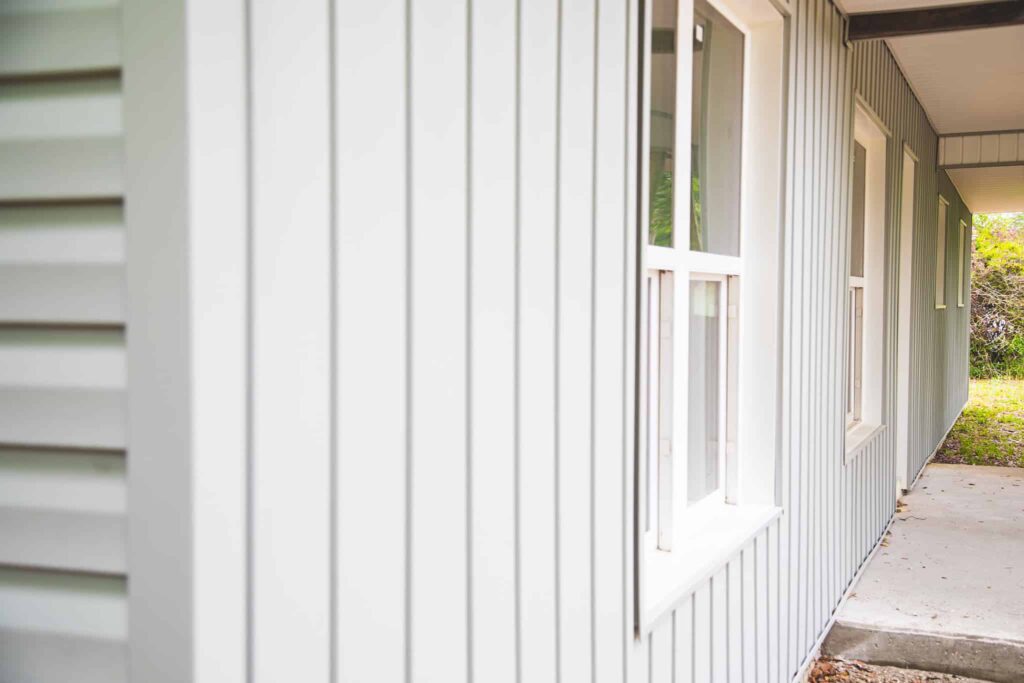 Top-Rated Vinyl Siding Installation
in Hattiesburg
As much as the core functionality of any building is its ability to protect and accommodate occupants, the aesthetic value of a building also matters a lot. From its visual appeal to market value, the aesthetics of a building is so crucial that facility managers and homeowners cannot afford to overlook or downplay it. 
One of the ways of effecting enhanced aesthetics and the visual appeal is through the use of vinyl siding. Vinyl siding is an example of cladding used for building different types. Be it residential or commercial; the vinyl siding works perfectly as a decorative cover for a house. You can forget about the paint job or other exterior decorative approaches with vinyl siding. 
Apart from decorative features and advantages, vinyl siding comes with protective and functional features. For instance, vinyl siding is resistant to impact and fire. This means that, to a very large extent, vinyl sidings protect your buildings from damage caused by impact load. If wind or storm carries a heavy object and smashes it against your building's vinyl siding cladding, there is a high probability that your building will suffer little or no damage. 
Searching for Vinyl Siding Installation
Near Me?
The chemical composition of vinyl also makes it resistant to fire. Vinyl contains a chlorine base, making it hard for it to ignite. The material would not ignite from another flame or fire until it gets as hot as 387 degrees Celsius. It also would not self-ignite until it gets to 454 degrees Celsius. 
Therefore, vinyl siding is the perfect cladding material to prevent your building from exterior fire and impact load. However, to enjoy these benefits, you must install the vinyl siding very well. Some technicalities and intricacies come with installing vinyl sidings, and if you miss these technical aspects, you may not get the desired result with your vinyl siding. 
This is why you need professionals and technicians to handle the vinyl siding installation for your building. If you are a resident or homeowner in Hattiesburg, MS, Gulf Exterior Worx is your best bet for excellent vinyl siding installation.
We are a professional vinyl siding company with a special focus on providing unbeatable vinyl siding installation services in Hattiesburg, MS, and its environs. We are leading vinyl siding contractors in Hattiesburg, MS, having worked on different building types for individuals and businesses in Hattiesburg.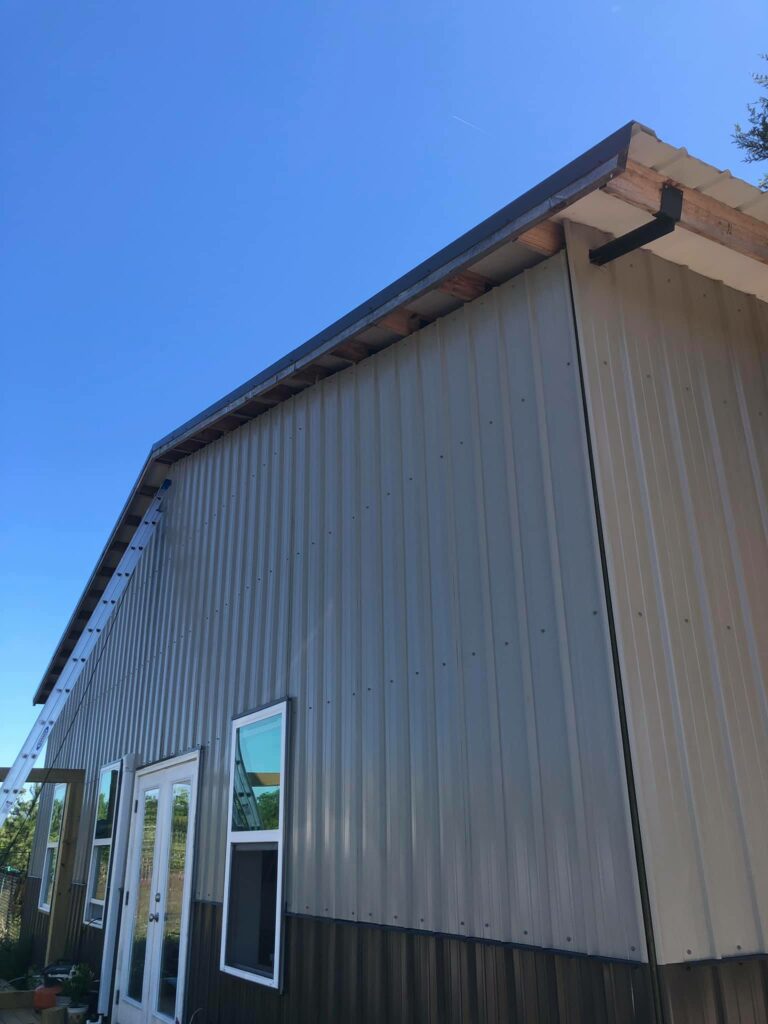 Local. Trusted. Family Owned.
Expert Siding Contractors Hattiesburg MS Residents Trust
Call Today for the Best
Siding Contractors in Hattiesburg, MS!
We work with a team of expert vinyl siding installers with years of experience working with vinyl siding for residential and commercial buildings. These installers understand the importance of having functional vinyl siding, so they install the vinyl siding in a way that ensures the safety of the building without compromising on the aesthetics of the building. 
Our installation process is safe for the building and its occupants. One of the intricacies of the vinyl siding installation process is ensuring that the building does not get damaged during the installation. At Gulf Exterior Worx, we do this seamlessly, all thanks to our professional vinyl siding contractors. 
Hattiesburg is a city in the state of Mississippi. Also known as the Hub City, Hattiesburg, MS, has a humidity level of 82% and an average wind speed of 3km/hr. This means that the tendency of rainfall and wind that could carry heavy objects around is high in the city. It follows that you would do you're building a great service by using a cladding that protects and beautifies it. 
If you are a resident or homeowner in Hattiesburg, MS, Gulf Exterior Worx remains the best service provider when it comes to vinyl siding installation near you. 
We also offer the following other services in Hattiesburg, MS: