Local. Trusted. Family Owned.
Screen Enclosures Hattiesburg MS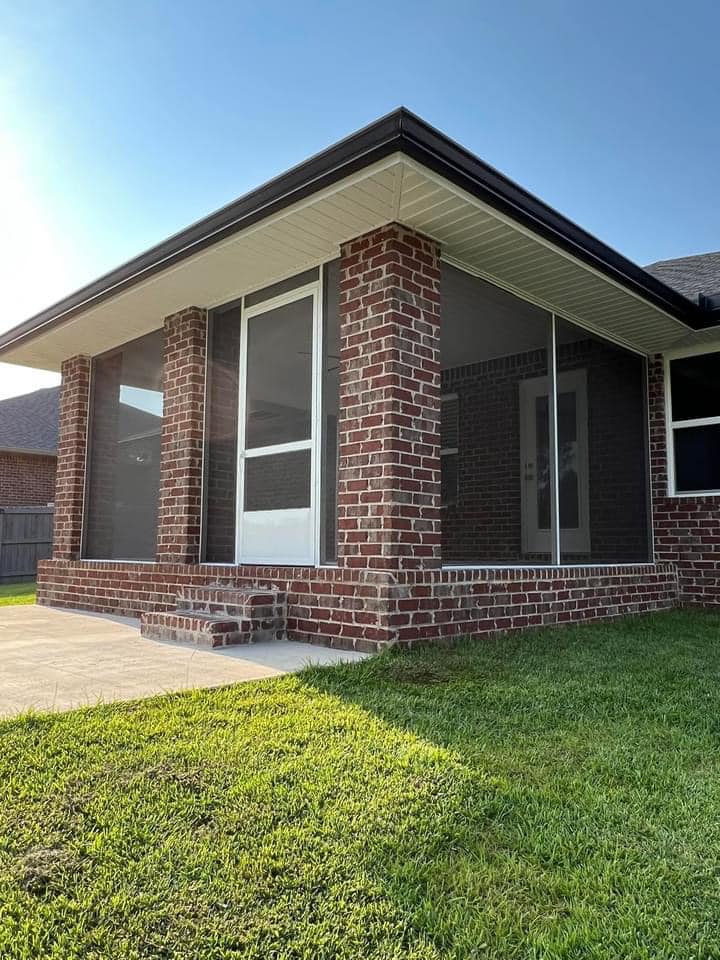 Top-Rated Screen Enclosures
in Hattiesburg
The joy that comes with being able to alternate between the indoor and outdoor use of space seamlessly is inexplicable. Imagine enjoying the evening breeze outside, and when it starts to rain, you do not have to rush inside because you are covered. What about not having to worry about insects, bugs, and flies disturbing your evening time in the open? This is the type of ease that comes with screen enclosures. 
If you are a resident or homeowner in Hattiesburg, MS, and in need of porch screen enclosure installation, Gulf Exterior Worx is your go-to option. We are a company specializing in screen enclosure installation services in Hattiesburg, MS. we have been in the business for some time now. We have perfected our installation approach to suit the needs of our customers. 
Screen enclosures are net-like materials that cover open spaces and allow you to convert open spaces into indoor areas without losing the outdoor experience. Ordinarily, you must build walls to convert an outdoor space into an enclosed area. With these walls, you would lose the ability to see the things going on outside. However,  screen enclosures allow you to convert open space into an enclosed area without missing out on the outdoor experience. 
Searching for Screen Enclosure
Installation Near Me?
Screen enclosures can be used with patios, porches, or an outdoor lounge. However, some technicalities come with screen enclosure installation. For instance, the installation for different buildings tends to take different approaches. The design of the existing open space and the client's needs are some things that affect the installation approach for the screen enclosures. 
This is why you need to partner with a professional installer of screen enclosures near you. Professional installers understand the intricacies of the installation process and effect an installation that works perfectly for you. Gulf Exterior Worx is one of the best professional installers of screen enclosures in Hattiesburg, MS. 
We pride ourselves on using modern techniques and quality screens while installing screen enclosures. We ensure that, while converting your open space to an enclosed area, we factor in your preferences, creating an enclosed space that you truly desire.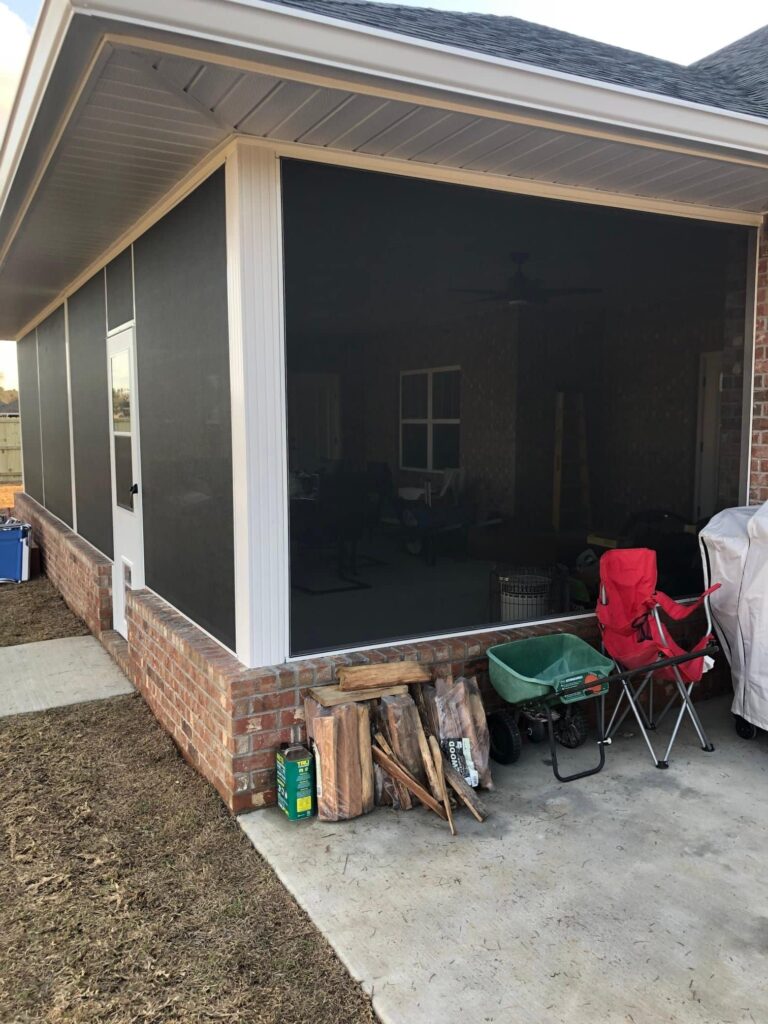 Local. Trusted. Family Owned.
Expert Patio Screen Enclosures Hattiesburg MS Residents Trust
Call Today for Porch &
Patio Screen Enclosures in Hattiesburg, MS!
To effect your preferences, we go through the installation process with you, explaining the different screen enclosures and recommending the type that best suits your building. After making your choice on the type you want, we proceed to the installation of the patio screen enclosure. The installation process may take a few hours, after which you can start enjoying an outdoor experience from an enclosed area. 
We understand and respect the need for privacy; we ensure that the installation process is smooth and fast without compromising quality. When you partner with Gulf Exterior Worx to install your patio screen enclosures in Hattiesburg, MS, you are not only creating a space that affords you the combined experience of an indoor and outdoor space. You are also creating a bug-free zone for you and your loved ones to enjoy the evening breeze without worrying about insects. 
More than the protection and combined experience, a patio screen enclosure adds to the visual appeal of your building when done right. You should consider working with Gulf Exterior Worx, the go-to option for screen enclosure installation in Hattiesburg, MS. 
We also offer the following other services in Hattiesburg, MS: