Local. Trusted. Family Owned.
Gutter Installation Hattiesburg MS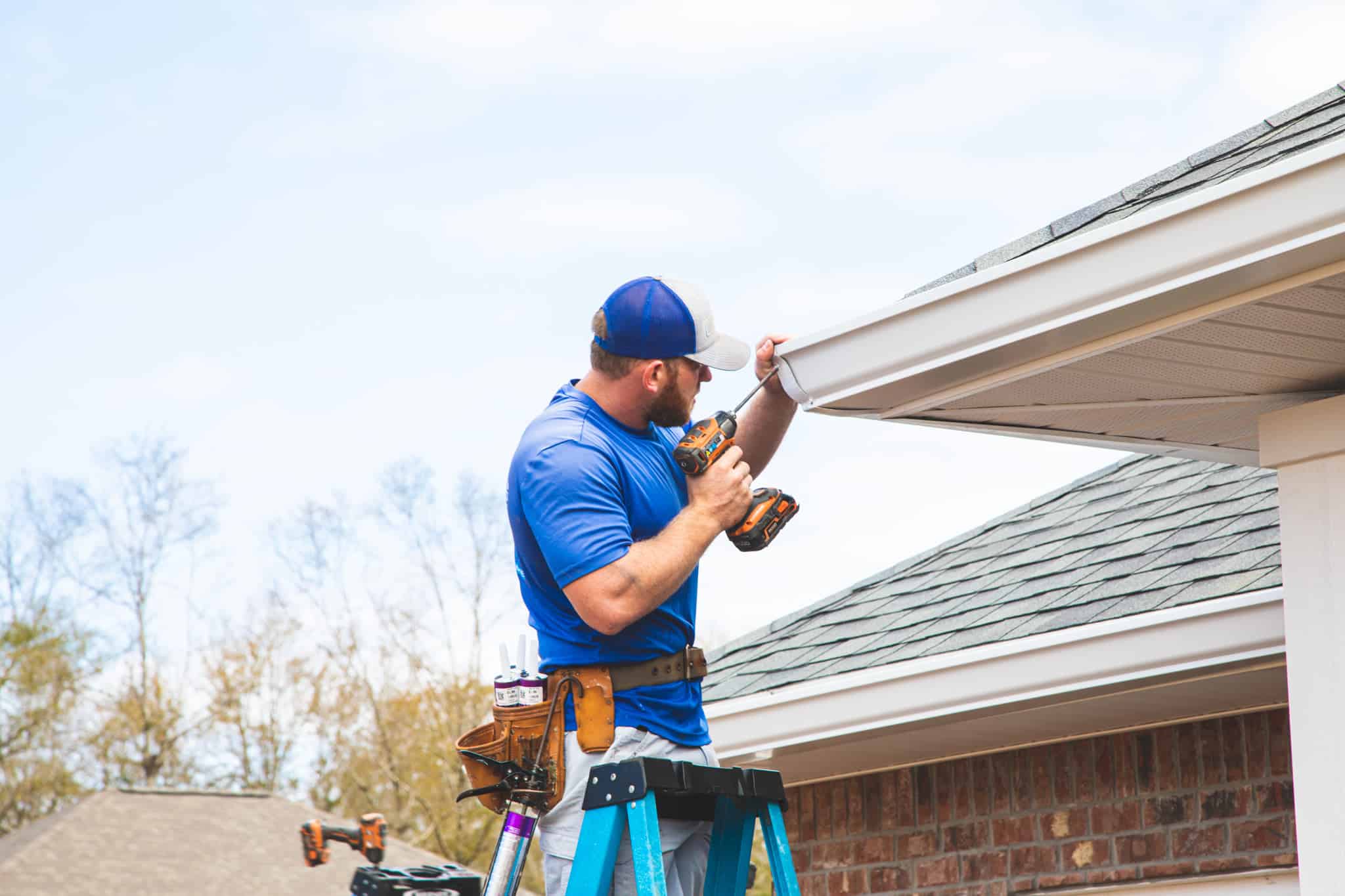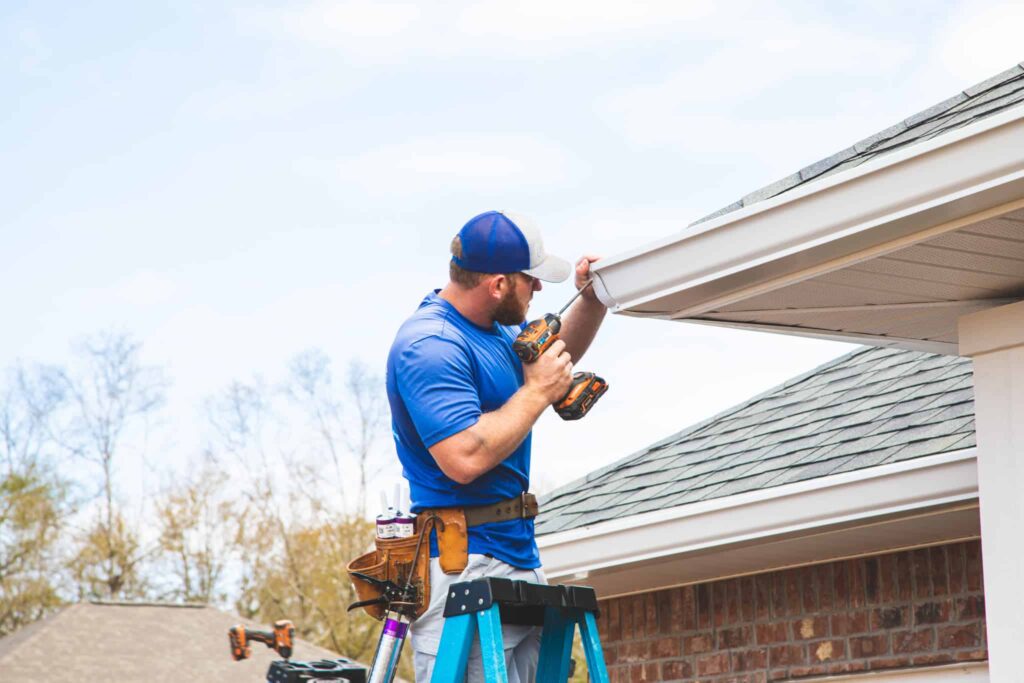 Top-Rated Gutter Installation
in Hattiesburg
Gutters deserve your attention. They greatly impact how much water is channeled through your roof and how it flows away from it. They also protect your woodwork from water damage, which is a bonus. With the help of rain gutters, excess water from rain flows down through downspouts.
Don't waste your time with inept services. Gulf Exterior Worx offers seamless gutter installation services in Hattiesburg, Mississippi, that offer durable and long-lasting results. Our Gutter installation services are for people who want to use experts at affordable rates for Gutters installation in the Hattiesburg, Mississippi area. 
It is evident that you might want to get the best quality work carried out by professionals in Hattiesburg. Gutters are rather important components, and you would definitely not want to compromise with them. So what can you do? Well, getting help from Gulf Exterior Worx will surely make it easier to fix all gutter-related problems efficiently.
Gulf Exterior Worx is dedicated to providing high-quality exterior repairs and remodeling services in Hattiesburg, Mississippi. Here at Gulf Exterior Worx, we specialize in gutters, downspouts, and rain gutter installation services throughout Hattiesburg, Mississippi. As skilled craftsmen with years of experience under our belts, we're confident that our work will stand up to whatever weather conditions come our way.
Searching for Hattiesburg
Gutter Installation Near Me?
Getting gutter installations for your home is not as easy as you may think. Your gutters are crucial to protecting your home from rain and other weather damage, yet most companies have a bad reputation for all the wrong reasons.
Unfortunately, most homeowners don't realize how poorly designed or installed gutters can cause major damage to the interior of their homes and can result in costly repairs or eve replacement. Improved guttering, better drainage, and more curb appeal – we'll help you get it all when we provide you with our services specializing in expert installation.
When you choose Gulf Exterior Worx, you're choosing a team that has experience working with different types of building materials (wood, metal, vinyl, etc.) and has experience working with all kinds of different gutter approaches & styles.
A leading factor in fast and ugly property value decreases is rainwater pouring down your gutters with no control – that means water damage and mold infestation. Gulf Exterior Worx installs new gutter systems that are a significant upgrade to your existing guttering.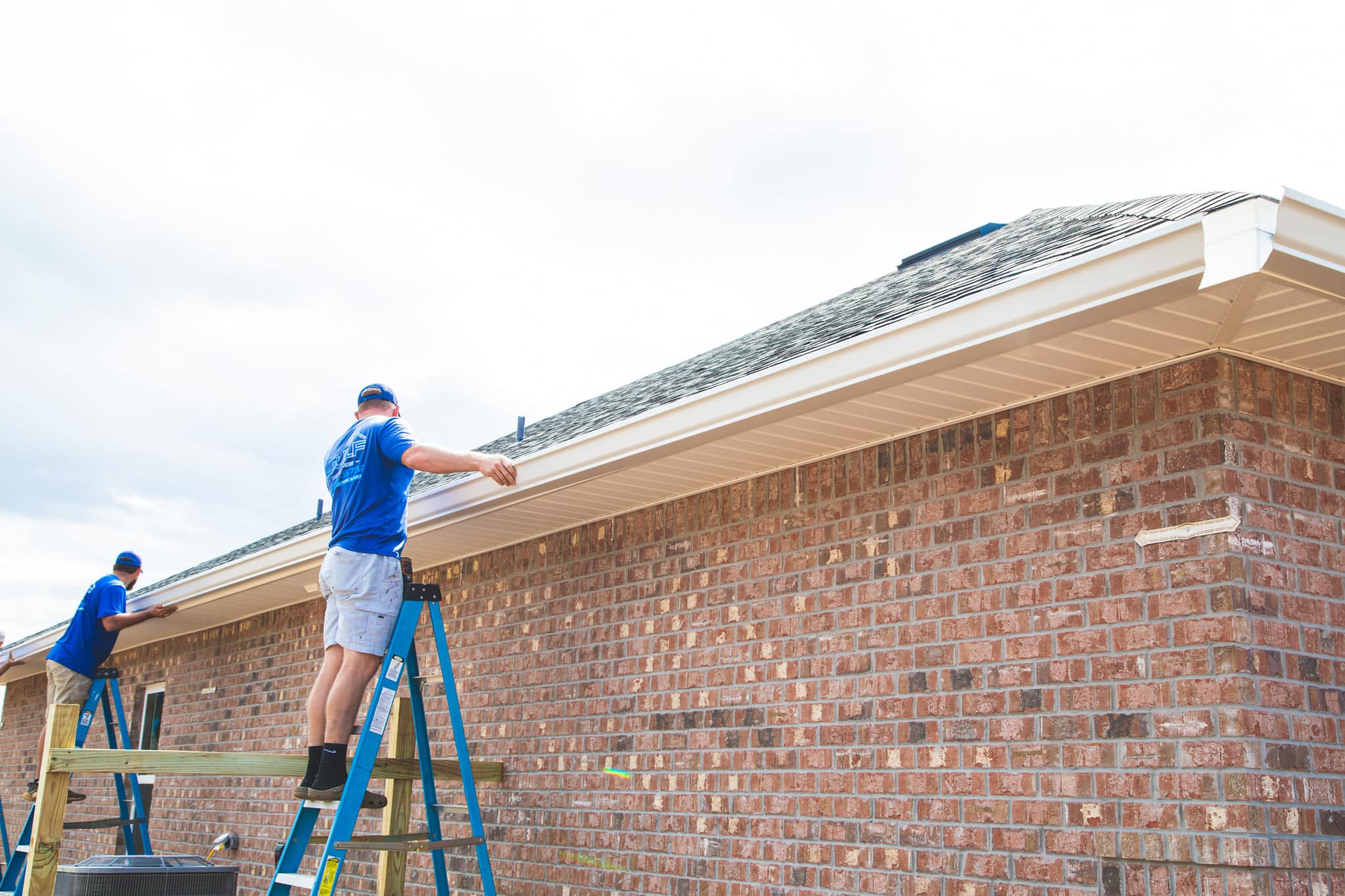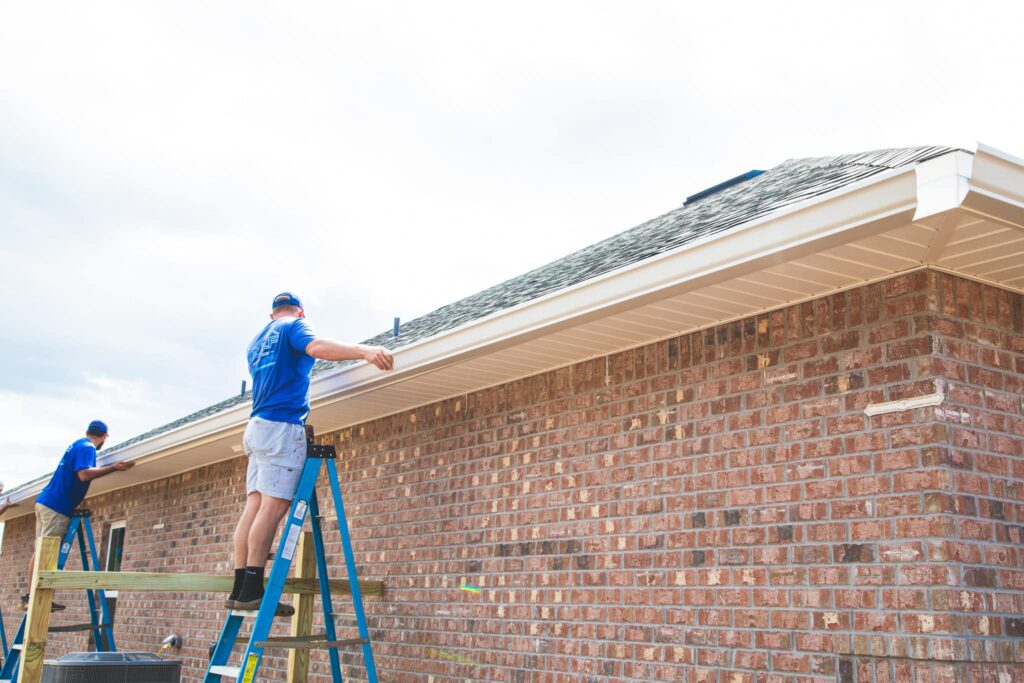 Local. Trusted. Family Owned.
Expert Seamless Gutters Hattiesburg MS Residents Trust
Call Today for Seamless
Gutter Installation in Hattiesburg, MS!
Never fear; Gulf Exterior Worx is here to help. We can keep your gutters in tip-top condition so that they operate at peak performance. Our decades of experience mean you can trust us to look after any problem – big or small.
You want your gutter system to look good and last a long time. But you also don't want to break the bank while at it. Or maybe you're remodeling or building from the ground up. Either way, you want it done right the first time but don't want to pay a massive upfront fee.
You can trust our experts for quality and craftsmanship that will look great for years. Our team installs gutters for people just like you all over Hattiesburg, MS, and our rates are very affordable with flexible payment options.
At Gulf Exterior Worx, we're proud to offer reputable gutter installation services for homes and businesses in Hattiesburg, Mississippi. Whether you need new gutters or have any gutter repair or replacement needs, we're here to help you find the right solution for your home or business. Let us help you with all of your exterior needs today!
We also offer the following other services in Hattiesburg, MS: