Local. Trusted. Family Owned.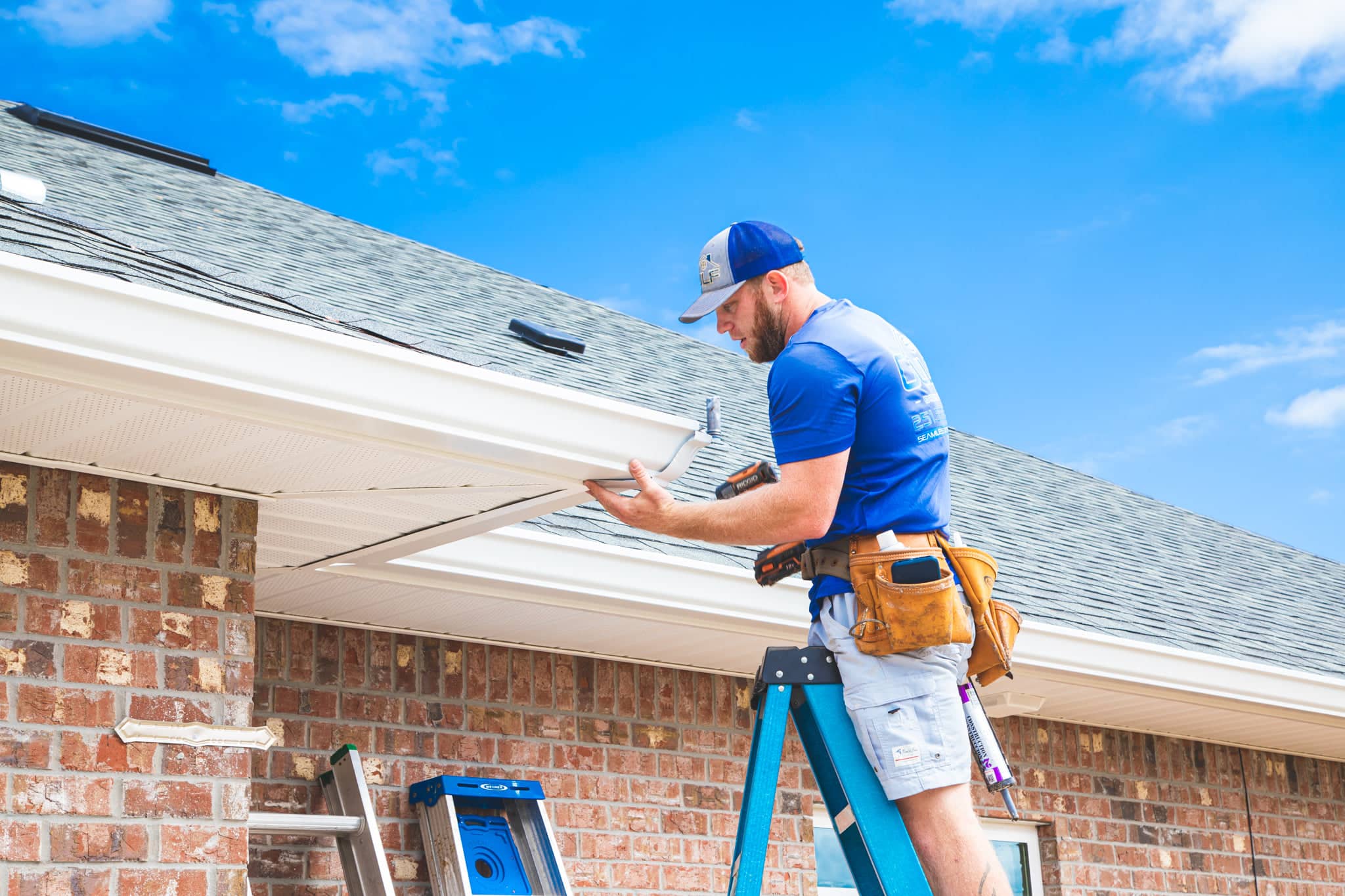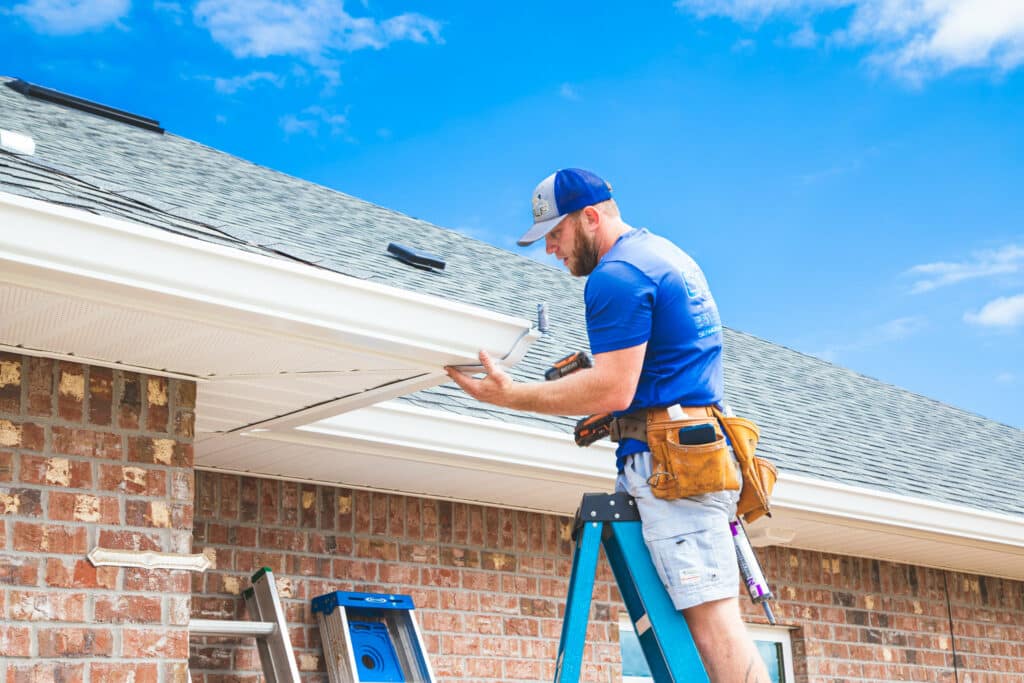 Top-Rated Gutter Repair
in Daphne
Hurricanes can devastate communities and leave homes damaged and in disrepair on the Gulf Coast. That's why it's so important to find a quality gutter repair company that can get your gutters up and running again as soon as possible. At Gulf Exterior Worx, our gutter repair services in Daphne, AL, are designed to provide you with the highest quality and most cost-effective gutter installation and repair services in the area. Our gutter repair technicians are factory-trained and certified, so you can trust that your gutter repair in Daphne, AL is in the best hands.
Daphne gutter repair near me is one of the most common home repairs and for a good reason. While your gutters are designed to carry rainwater away from your home, debris, and leaves can build up and cause your drains to overwork and fail. When this happens, your gutters can become damaged and will no longer be able to function as they were intended. The worst thing you can do is ignore your drains, as this will only cause you to spend even more money in the future.
Searching for Daphne
Gutter Repair Near Me?
Gutter repair replaces damaged or worn down sections of your gutters to keep your home, business, or building roof clean and dry. The most common cause of gutter damage is leaves and debris, which can cause your gutters to rust, warp, and leak. The most common solution to gutter damage is to clean your gutters, but you may need to replace them in some cases. I specialize in gutter repairs, including gutter cleaning and inspection, gutter repair, and gutter replacement.
Gutter repair and replacement. We can repair your damaged gutters or replace them with new ones. Our gutter specialists will help you find the best solution for your needs, whether you need new gutters on your house or your business. Contact us today to schedule your appointment, or give us a call.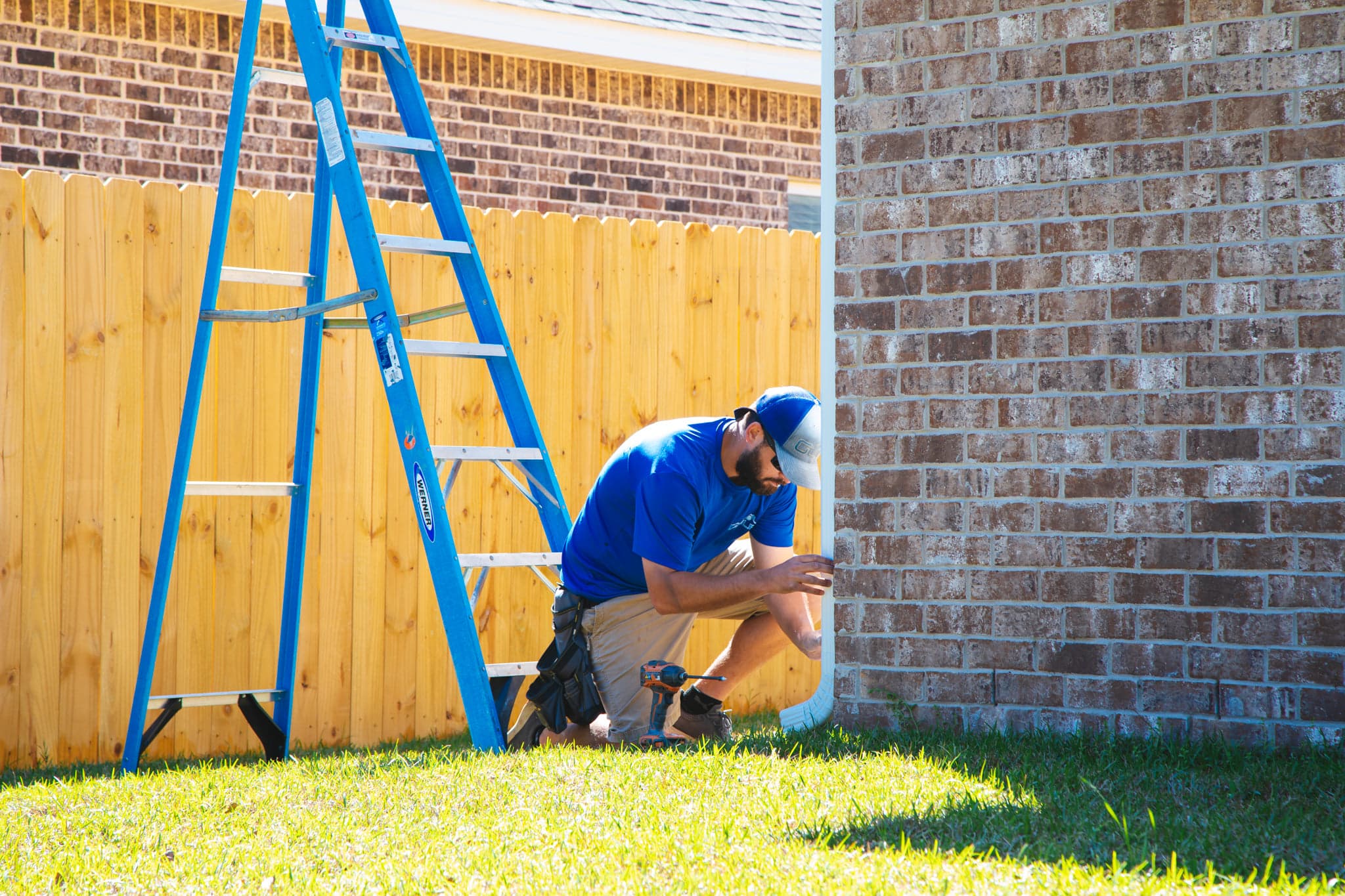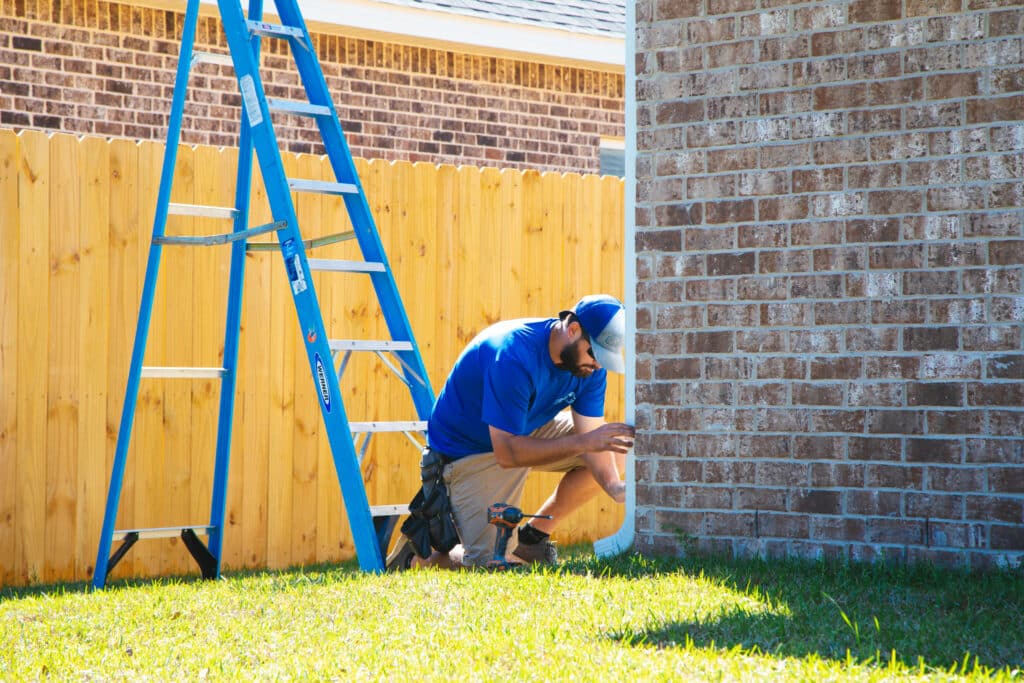 Local. Trusted. Family Owned.
Expert Downspout Repair Daphne AL Residents Trust
Call Today for Gutter &
Downspout Repair in Daphne, AL!
Our downspout repair in Daphne, AL involves installing guttering or downspouts to direct rainwater away from your home. It improves rainwater drainage away from your home, which prevents erosion and flooding. We can repair an existing downspout or install a new one to meet the current code. We can also upgrade your downspout to a rain barrel, which helps you save money on your water bill and reduces the amount of waste in our landfills. **
Your downspouts are responsible for carrying water from your gutters to your lawn. Over time, your downspouts can become clogged, causing water to back up in your gutters. The problem can also cause your drains to rust, which will eventually damage your gutters and cause them to fail. The best way to prevent this is to have your downspouts cleaned regularly.
Downspout repair in Daphne, AL is one of the most common home improvement projects available. When your downspouts aren't working well, they can cause blockages, leaks, and damage to your house. Our team of skilled professionals can fix your downspouts so they work better and are easier to clean. Call us today for gutter repair in Daphne, AL.
If you're interested in learning more about our gutter repair services in Daphne, AL, please contact us or visit our website today. Our customer service representatives will be able to answer any questions you have about our services and schedule a convenient appointment time that works for you. We look forward to hearing from you!
We also offer the following other services in Daphne, AL: